Thursday, November 18, 2021, EST
Post-Event Photos
After the event, some NCS Officers and Local Student Section Officers viseted Rep Casten's office to deliver a plaque of appreciation and learn more about science policy from a Staffer!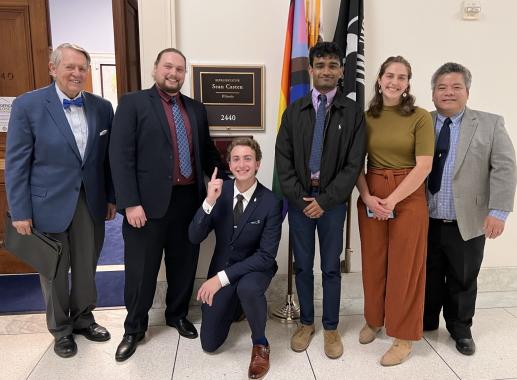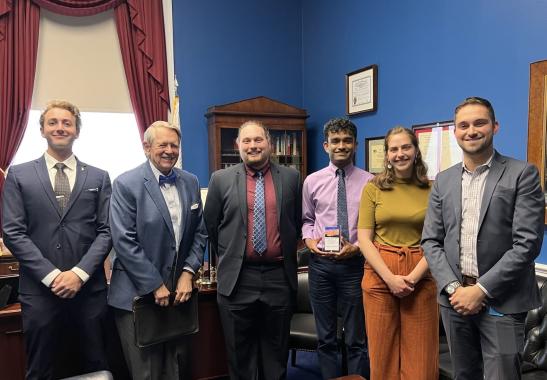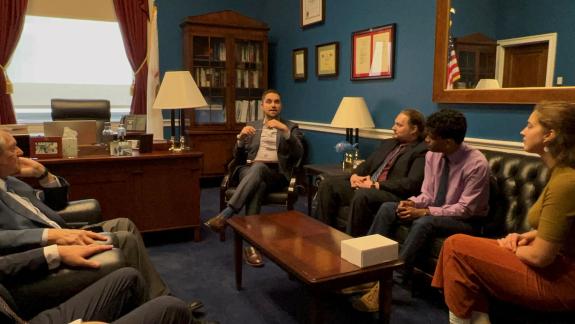 Event Information
Join us for a special lunch-time webinar!
AIChE National Capital Section (NCS) and the Harvard Business School Club of Washington D.C. (HBS-DC) are excited to co-host Rep. Sean Casten, Representative of the 6 th district of Illinois to the U.S. Congress. Rep Casten will be speaking at a special event at 12:30 pm EDT on Thursday November 18th.
REGISTER:
https://us06web.zoom.us/webinar/register/WN_ATnaO572T3WNn6p-NtFzUQ
This event is free to attend! Please register through the HBS Zoom link provided. Upon registration, Zoom will send a confirmation email containing information about joining the webinar. Please put AIChE-NCS under "What club/Organization are you from" during registration.
EVENT AGENDA (Time in EST):
12:00 pm– NCS and HBS-DC Introductions
12:30 pm– Presentation by Speaker: Rep. Sean Casten
1:15 pm– Question & Answer Session
1:30 pm– Close
ABSTRACT:
Federal Policy Efforts Towards Decarbonization: Year-end Infrastructure Package Could be a Gigantic Step Forward With all the various climate provisions under consideration by Congress – this session will discuss the path forward for legislation and priority items for inclusion in a final infrastructure package. Rep. Casten, a Chemical Engineer by training will cover his technical background and time at Dartmouth, Arthur Little, and Turbostream. The presentation will also include discussion of wind and solar as the lowest cost energy sources, as well as takeaways from the COP-26 conference.
BIOGRAPHY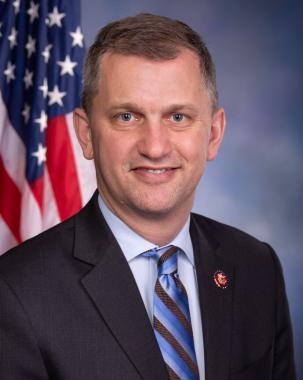 As a scientist, clean energy entrepreneur and CEO, and now as a Member of Congress representing the western suburbs of Chicago, Congressman Sean Casten has dedicated his life to fighting climate change. Casten draws upon his previous private sector experience in Congress to craft market-based solutions to reduce emissions while creating jobs and spurring economic growth. Rep. Casten serves on the Science, Space, and Technology Committee, the Select Committee on the Climate Crisis and is the Vice Chair of the House Financial Services Subcommittee on Investor Protection, Entrepreneurship, and Capital Markets. He also serves as Co-Chair on the New Democrat Coalition Climate Change Task Force.
Rep. Casten has a Master of Engineering Management and a Master of Science in Biochemical Engineering from the Thayer School of Engineering at Dartmouth College. While at Dartmouth, he did fundamental research in thermophilic fermentation technology to produce cellulosic ethanol and engineering analyses of integrated ethanol, heat and power plants.
Rep. Casten worked as a clean energy consultant and manager at Arthur D. Little then served as the president and CEO of Turbosteam Corporation, which focused on utilizing energy recycling technologies to reduce greenhouse gas emissions by generating heat and power from previously wasted energy. In 2006, Rep. Casten co-founded Recycled Energy Development (RED), which focused on recycling wasted energy and converting energy facilities to cleaner, more economic uses. Rep. Casten was a founding chairman of the Northeast CHP Initiative, a nonprofit advocacy organization with a mission to advance policies that favor energy efficiency in the Northeast United States.
While working diligently in Washington on behalf of Illinois' 6th Congressional District, Rep. Casten is also committed to keeping in close contact with his constituents. To date, he has held over 50 town halls and over 400 community events.