The Shining Star Award is annual award program designed to recognize outstanding volunteerism at the AIChE local section level. Congratulations to KC's own Joe Mallon on winning a 2010 Shining Star Award from AIChE.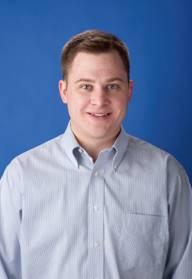 "I am involved in AIChE quite simply because it makes me a better chemical engineer. Being a part of a community of chemical engineers, who share their considerable talents and working knowledge, allows me to continually learn and grow. It is an honor for me to be part of a community of people who use their gifts to improve the lives of those we encounter. They have tasked themselves to design systems that will responsibly use the precious resources of this planet, producing products that are a necessity to our daily lives."
Would you like to nominate a member for a 2011 award? Check out the Shining Star Award page for all the details!