Coastal Bend Local Section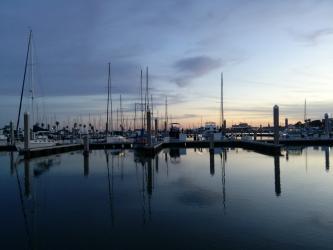 Welcome to the Coastal Bend Local Section Site.
The Coastal Bend Local Section of the American Institute for Chemical Engineers (AIChE) has proudly served its members since organizing in 1954. The section's mission is the advancement of the profession of chemical engineering, the maintenance of high professional standards, the formation of closer professional and personal relations among members, the furtherance of the aims of AIChE, and the promotion of relations with the faculties and students of nearby institutions of chemical engineering. AIChE is the world's leading organization for chemical engineering professionals with the breadth of resources and expertise needed in the core process industries or in emerging areas, such as translational medicine.
Recent Events
Friday, February 21, 2020, 6:00pm-9:00pm CST
The local engineering banquet is 2/21/20. Our keynote speaker will be Kathleen Johnson. Kathleen Jackson was reappointed to the Texas Water Development Board by Governor Greg Abbott on March 9, 2017. She was appointed to the Board by Governor Rick Perry on March 18, 2014. Jackson has a diverse...
Read more
Monday, January 13, 2020, 5:30pm-8:00pm CST
Visit EventBrite to purchase tickets by 1/11/2020 to join this event. Sponsorships available. https://www.eventbrite.com/e/joint-society-meeting-tickets-82992385459?u...
Read more