Baton Rouge Local Section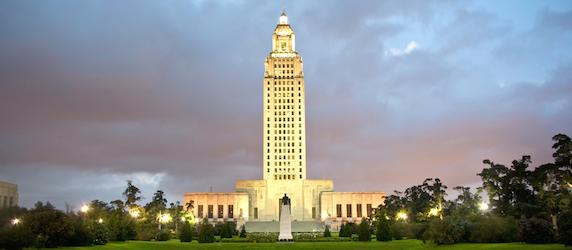 Welcome to the Baton Rouge, LA local section.  Our section meetings and other activities offer opportunities to stay abreast of subjects of interest to Chemical Engineers and to network with others in our profession.  We typically meeet once per month, usually Tuesday or Thursday of the third week in the month, from September through May, with a summer break June through August.
Upcoming Events
Saturday, April 22, 2017, 8:00am-12:00pm CDT
Come volunteer with the LSU and Baton Rouge AIChE chapters at the Greater Baton Rouge Food Bank! We'll be helping out an integral part of the community that serves those in need by sorting food donations and assembling food boxes at their facility. Afterward, we'll get lunch at a location TBD, so...
Read more
Recent Events
Thursday, March 23, 2017, 5:30pm CDT
Speaker: Glenn Young, Principal, Glenn Young & Associates, LLC Topic: "Ruggedizing" Safety Instrumented Systems Menu: Full Mexican buffet, soft drink, coffee or tea. Cost: $20 Per person (Members $15, Students $10, Flood victim members free) Reservations: Please make your reservation with...
Read more
Thursday, February 23, 2017, 5:30pm CST
Speakers: Tyson Ducote and Joe H. Harman, P.E., Louisiana Engineering and Land Surveying Board Topic: LAPELS Enforcement Actions and Other Relevant Topics Menu: French onion soup or Salad Maison, choice of Fish Meuniere Amandine with Broccoli Hollandaise or Chicken Clemenceau, Banana Bread Pudding...
Read more