Baton Rouge Local Section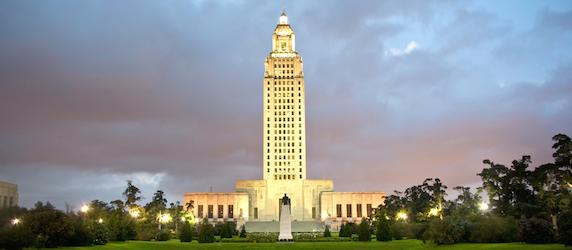 Welcome to the Baton Rouge, LA local section.  Our section meetings and other activities offer opportunities to stay abreast of subjects of interest to Chemical Engineers and to network with others in our profession.  We typically meeet once per month, usually Tuesday or Thursday of the third week in the month, from September through May, with a summer break June through August.
Upcoming Events
Tuesday, May 9, 2017, 6:00pm CDT
Please join us to honor the 2017 recipient of the Coates Award: Dr. Samuel Sangokoya! Sam received his B.S. in Chemistry from the University of London, Ph.D. with Sam Grim at the University of Maryland, and a postdoctoral stint with Bruce King (Georgia). He joined Ethyl Chemical Co., in the early...
Read more
Tank University + Engineering Ethics
Friday, May 19, 2017, 8:00am-4:30pm CDT
PROPOSED AGENDA 7:30 A - 8:00 A Breakfast 8:00 A - 11:30 P 11:30 P -12:00 P Lunch (provided by AIChE) 12:00 P - 4:30 P
Read more
Recent Events
Saturday, April 22, 2017, 8:00am-12:00pm CDT
Come volunteer with the LSU and Baton Rouge AIChE chapters at the Greater Baton Rouge Food Bank! We'll be helping out an integral part of the community that serves those in need by sorting food donations and assembling food boxes at their facility. Afterward, we'll get lunch at a location TBD, so...
Read more
Thursday, April 20, 2017, 5:30pm CDT
Topic: Tour of LSU's Center for Advanced Microstructures and Devices Menu: Box lunch. Cost: $20 Per person (Members $15, Students $10, Flood victim members free) Reservations: Please make your reservation with chapter secretary, Chelsea Bourdon, by 5:00 PM on Tuesday, April 18th at CBourdon@...
Read more