Baton Rouge Local Section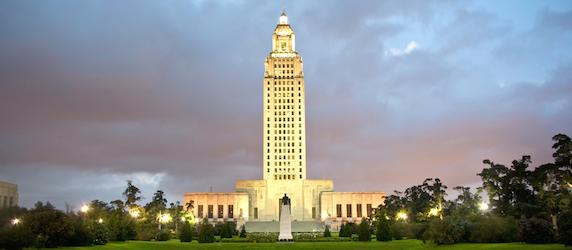 Welcome to the Baton Rouge, LA local section.  Our section meetings and other activities offer opportunities to stay abreast of subjects of interest to Chemical Engineers and to network with others in our profession.  We typically meeet once per month, usually Tuesday or Thursday of the third week in the month, from September through May, with a summer break June through August.
Recent Events
Thursday, February 23, 2017, 5:30pm CST
Speakers: Tyson Ducote and Joe H. Harman, P.E., Louisiana Engineering and Land Surveying Board Topic: LAPELS Enforcement Actions and Other Relevant Topics Menu: French onion soup or Salad Maison, choice of Fish Meuniere Amandine with Broccoli Hollandaise or Chicken Clemenceau, Banana Bread Pudding...
Read more
Thursday, January 26, 2017, 6:00pm CST
The panel of industrial and engineering company representatives answers questions by the LSU chemical engineering students on careers in industry and engineering consulting, and on what it is like to work as a chemical engineer. Volunteers are needed to represent the companies and answer questions...
Read more
Recent Activity
There hasn't been recent activity in terms of member-posted content... As soon as group members begin creating and sharing content, you'll begin seeing activity here. Post something now to get it started!