Thursday, October 28, 2021, 1:00pm EDT
On Thursday, October 28, 2021, a Catalysis & Reaction Engineering Division Webinar: "Catalytic Challenges and Opportunities for Shale Gas Utilization," will be hosted through Zoom. The webinar starts at 1:00 p.m. ET, but the webinar link will become active 15 minutes early.
You will be able to register for the webinar here.
After registering, you will receive additional information needed to join the session.
We look forward to seeing everyone on October 28, 2021. If you have any questions, please contact Derek Ward (derew@aiche.org)
Additional details about the webinar are included below.
Presentation Title:
Catalytic Challenges and Opportunities for Shale Gas Utilization
About the Speaker: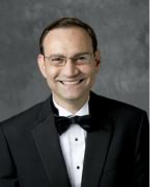 Fabio H. Ribeiro is the R. Norris and Eleanor Shreve Professor of Chemical Engineering at Purdue. He is also the Director of CISTAR (Center for Strategic Transformation of Alkane Resources), a National Science Foundation Engineering Research Center (https://cistar.us/) at the Davidson School of Chemical Engineering, Purdue University. He received his Ph.D. degree from Stanford University in 1989, worked for Catalytica, Inc. in Mountain View, California, held a post-doctoral fellowship at the University of California – Berkeley, and was on the Worcester Polytechnic Institute faculty before joining Purdue University in August 2003. His research interests are centered on the kinetics of heterogeneous catalytic reactions and catalyst characterization under reaction conditions. He has over 140 publications in scholarly journals. He was Chair for the American Institute of Chemical Engineer's Catalysis and Reaction Engineering Division (2010) and is editor for Journal of Catalysis. His honors include the NSF CAREER award (1997-2002), the Excellence in Catalysis Award from the Catalysis Society of Metropolitan New York (2005), the Henry J. Albert Award from the International Precious Metals Institute (2012), the Purdue College of Engineering Faculty Award of Excellence on Research (2014) and the Herman Pines Award from The Chicago Catalysis Club (2015).