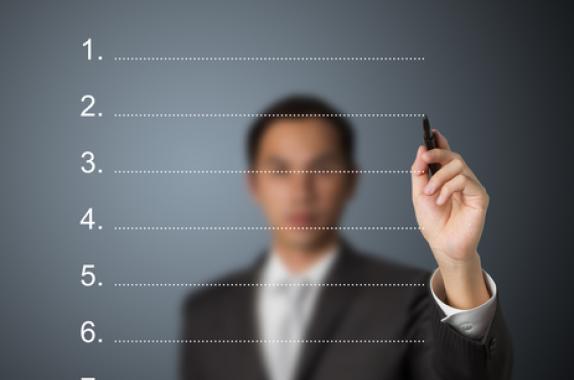 Get these benefits when you join AIChE.
Membership Benefits Guide [Magazine Format]
Membership Benefits Guide [PDF Format]
AIChE eLearning
AIChE's newest benefit: Live or on demand, AIChE's eLearning online courses, developed by renowned Chemical Engineers as well as other experts, can be used to increase your knowledge of a subject or as a refresher. All award Continuing Education Units as well as Professional Development Hours, which many Chemical Engineers use toward the fulfillment of their license requirements.
AIChE Webinars
AIChE provides members a multi-media digital library, training center, and information forum for chemical engineers all wrapped up into one convenient resource designed to meet your needs as a chemical engineer. AIChE professional members get six free credits each year, good for live or archived content, with permanent access to the content  selected. And teaching professionals get unlimited credits, allowing them to incorporate webinars into their curriculum. Students get free, unlimited access to all archived content (credit system does not apply to students).  Plus there's plenty of free content just for AIChE members.
AIChE SmartBrief
A free email news digest that summarizes the most important business and technology news of the week selected from hundreds of top news sources exclusively for chemical engineers, delivered to your inbox every Tuesday.
Career Advancement and Support
All Members have access to AIChE's exclusive career and employment services, including CareerToolsPLUS! for broad career support services at every career stage, including job search support.  Also sign onto AIChE's premier Chemical Engineer resume database, CareerEngineer, AIChE's exclusive job search engine for chemical engineers. You can search by position, industry, city, state, country and company. If you're an employer, this is the best resource to fill a position-whether full-time, consultant or internship.
Professional & Technical Training Courses
AIChE offers professional and technical training courses taught by industry experts at selected sites around the country. Topics range from energy to manufacturing to project management, and much more.
AIChE eLibrary
The AIChE eLibrary gives members access to selections from the most relevant engineering and scientific references delivered through both the Knovel Life Sciences and the McGraw-Hill AccessEngineering Library collections.  Nearly 300 texts, handbooks and related databases are available to AIChE Members for technical support and research on-demand. 
The AIChE Member Center
Use this online resource to locate and stay connected with friends, colleagues and peers worldwide as well as to update your profile.
Technical Publications and Books
Save up to 20% on books and publications and up to 83% on magazines. Choose from multiple journal subscriptions and over 300 publication titles. As you build your library, you'll also build your savings.
Registration Discounts on Technical Conferences
Save $200 on conferences, where you'll learn from industry leaders and meet thousands of industry peers. There are six AIChE sponsored conferences—and over 30 specialty co-sponsored conferences. If you go to more than one conference, your savings will be significant.
On-Demand Technical/Conference Presentations
AIChE records all keynote, plenary, and specific technical sessions at Annual Meetings, Spring Meetings, and most specialty conferences. You can access them on-demand, and at your pace.
12-Month Subscription to CEP (Chemical Engineering Progress)
Chemical engineering is constantly evolving. To ensure you have the latest information, developments and breakthroughs, your membership comes with a 12-month subscription to CEP. Articles are written by the innovators who are establishing new protocols and moving our profession forward. Each issue is packed with practical information you can apply to current or future projects. Note:  Chemical Engineering Progress magazine is available online to all members. The print magazine is sent to all members with the exception of members from World Bank Level I countries (who pay $49 in dues). World Bank Level I members who want the paper magazine must subscribe to it for $30.
A Diverse, Far-Reaching Network
As an AIChE member, you'll have many networking opportunities to build and maintain professional relationships.
Members-Only Insurance Plans
AIChE offers members portable insurance plans you can take with you when you change jobs or careers. You'll receive competitive group rates and flexible plans to fit your budget and your needs on Life, Health, Professional Liability, Auto, Home and Property Group Insurance Plans.
Go to Member-Only Insurance Plans
 
Special Financial Products and Services
Take advantage of AIChE's family of financial products and services designed exclusively for AIChE members, including group insurance, small business and personal financial benefits.
Go to Special Financial Products and Services
 
UPS Discounts
AIChE members receive deep discounts – up to 26% – on UPS shipping, and 10% on business services at The UPS Store® like copying, binding, laminating, packaging and mailbox services.
Car Rental Discounts
AIChE has made arrangements for members to save 5 to 15% off regular rates every time they rent a car from Hertz or Avis.