AIChE's Leadership Webinars
Leadership Development Conference
Originally delivered
Dec 9, 2010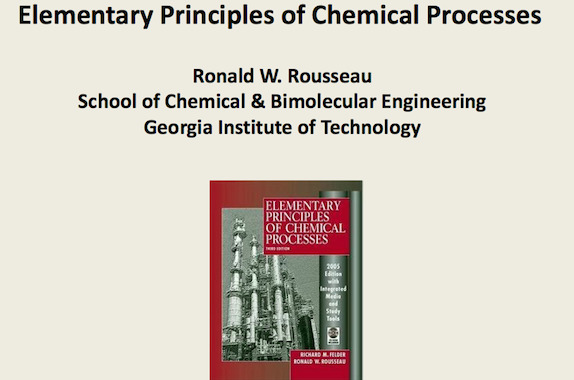 The foundations of chemical processes are framed by formulation and solution of balance equations, especially those for mass and energy. Our focus in this webinar is to show how mass and energy balances are formulated and to identify information needed for their solution. Particular emphasis will be given to (1) determining flows of mass and energy into and out of chemical processes, (2) incorporation of thermal effects associated with phase transformations and chemical reactions, (3) closure of balance equations in process analysis and troubleshooting, and (4) initiating process synthesis with mass and energy balances.
The webinar is a refresher for most who participate. Indeed, essentially all chemical engineers have had at least one course in the subject matter and they have undoubtedly used mass and energy balances in subsequent courses and in their work. However, even those who have recently graduated may be surprised by the versatility of this material, and all should see their problem-solving skills enhanced upon completion of the webinar.
Professional Development Hours
Preview Webinar:
Watch the following preview of this webinar.
Webinar content is available with the kind permission of the author(s) solely for the purpose of furthering AIChE's mission to educate, inform and improve the practice of professional chemical engineering. All other uses are forbidden without the express consent of the author(s). For permission to re-use, please contact
chemepermissions@aiche.org
.