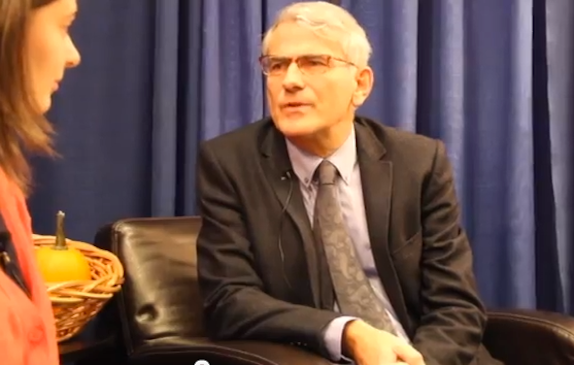 Check out the video galleries from this year's Annual Meeting and Student Conference:
This year, during the Annual Meeting in Pittsburgh AIChE and ChEnected sat down with Guy Marin, Frank Bates, Terry Papoutsakis, Chuck McConnell, and Aris Candris.  During these interviews, these gentlemen delivered insight into their conference presentations.  
Each year, AIChE hosts the Chem-E-Car Competition.  This year, the student finalsists were invited to create and submit a sneak-peak video. This video gave fellow conference attendees and students insight into their team and the design process of the car.  In addition to the sneak-peak videos, the students were eager to share their favorite moments of the competition and lessons they learned along the way.