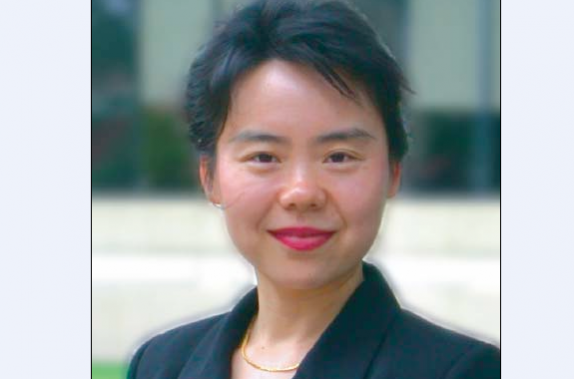 AIChE's Youth Council for Sustainable Science and Technology (YCOSST), chaired by Jeff Seay and Sarah Widder, is part of the AIChE Institute for Sustainability. The goal is for YCOSST to be a clearinghouse for information and resources for K-12, undergraduates and young professionals interested in careers or college majors that involve sustainability.
One of the initiatives is to provide profiles of current professionals (industry, academia and government) working in the area of sustainability.
Every month, AIChE's Youth Council for Sustainable Science and Technology (YCOSST) will present profiles of sustainability professionals or those with a background in sustainability. Learn about their educational background, current employer/title, job function, and how sustainability plays a part in their industry, university or agency. The goal of this project is to provide examples for young people of the role sustainability plays in a variety of careers and college majors.
What is your name?
Helen Lou
What is your job title, current employer and employment sector (industry/academia/government/other)?
Professor, Lamar University, Academia
Please provide your company/organization web address.
How many years have you held your current position?
12 years
What is your educational background?
Ph.D. in Chemical Engineering
Please provide a brief description of your job function.
Research, Service and Education.
Please describe how sustainability plays a role in your day to day job function.
I have taught a sustainability class for 7 years. In addition, I am also conducting research on sustainable engineering.
Please describe how attitudes in your industry / university / agency have changed with regard to sustainability in the last few years?
The chemical industry and universities has been fully embracing sustainability. NSF (National Science Foundation) has set up a number of programs related to sustainability.
What skills and competencies in sustainability are particularly important for people entering your field, or seeking sustainability focused majors at your institution?
Sustainability assessment. Process and product engineering, life cycle thinking
What advice would you give to someone wishing to pursue a career/major involving sustainability in your industry/university/agency?
Learn and practice.
To illustrate the breadth of chemical engineering and to explore ways in which the profession is changing, throughout 2013 AIChE will be featuring profiles of today's  young professionals, as well as experienced engineers. This effort is being spearheaded by 2013 President Phillip Westmoreland. To learn more, see Dr. Westmoreland's President's Message. You can also read his blog series entitled "We Are ChE: Entering a Golden Age".