Exhibitor List
Exhibit Hours & Location ...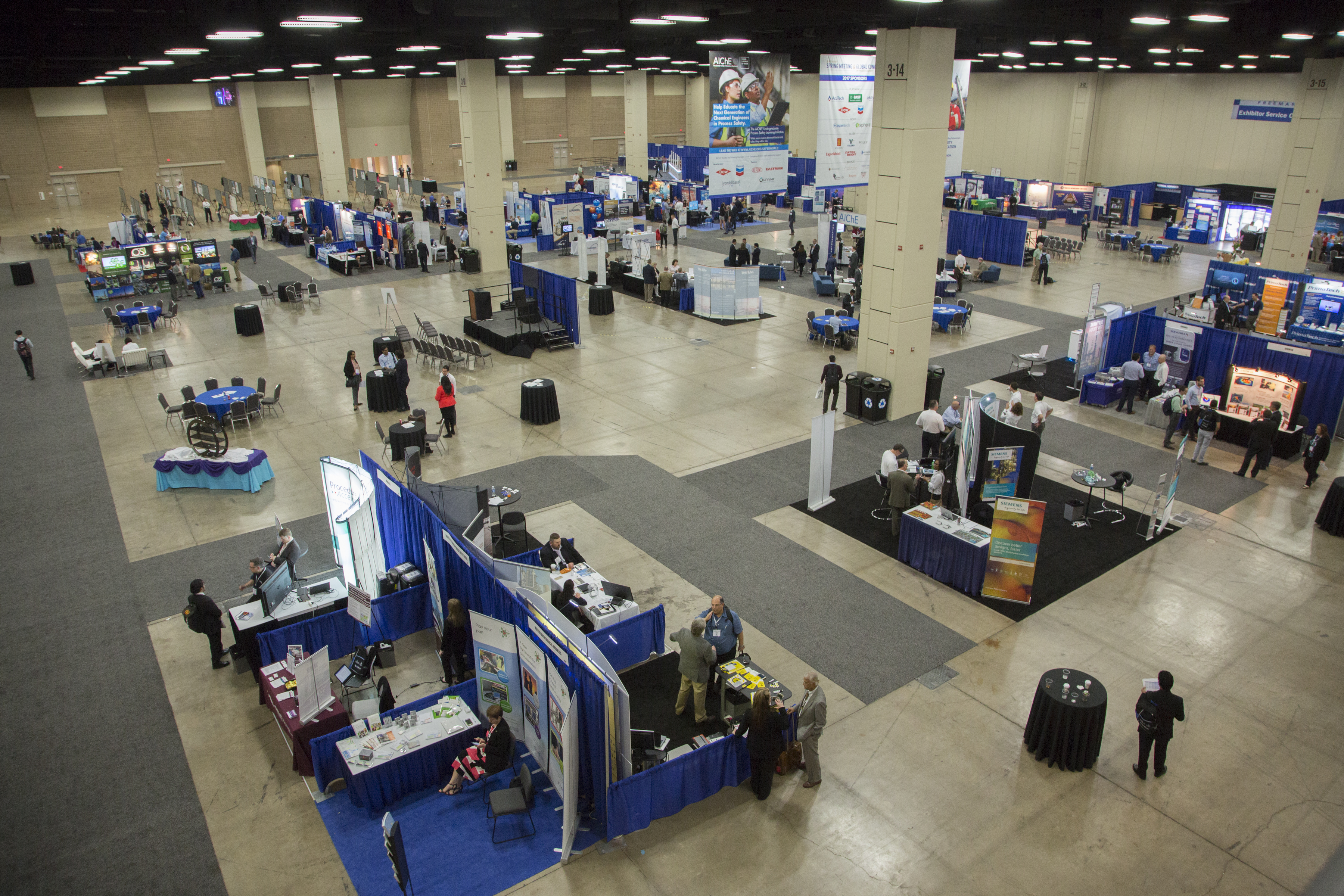 Exhibit Hours & Location
| | |
| --- | --- |
| Location: Orlando World Center Marriott, Cypress Ballroom 1/2 | |
| Sunday, April 22nd | 6:00 PM -7:30 PM |
| Monday, April 23rd | 9:00 AM - 7:00 PM |
| Tuesday, April 24th | 9:00 AM - 6:00 PM |
| Wednesday, April 25th | 9:00 AM - 11:00 AM |
Exhibitor List
Featured Exhibitors
SHECO - SHECO and Worldwide supply Shell & Tube and Air Cooled heat exchangers to industries like chemical processing, refining, oil & gas, pulp & paper, agrichem and many more. SHECO is First Choice - engineering trust, manufacturing certainty™. Worldwide offers Rapid Response - the speed you need, the price you demand™.

GexCon - Gexcon US is a leading company in the field of safety and risk management, advanced dispersion, explosion and fire modeling. Our experience arises from detailed knowledge of explosion phenomena built up throughout years of extensive research projects, carrying out safety assessments, performing accident investigations, R&D studies and physical testing.

eVision Industry Software - eVision Industry Software is the leader in digital Permit to Work solutions and operational safety software. Innovative solutions that improve the way companies like Shell, BP, Total, and many others operate. We provide high-quality delivery and support, on location. For more information, please visit www.evision-software.com

Rebellion Photonics - Rebellion Photonics offers the world's only hyperspectral Gas Cloud Imaging System – providing 24/7 automated monitoring for the detection, identification and quantification of volatile gas and liquid leaks, coupled with the generation of real-time videos and alarms. The unique GCI System is a game-changer in preventing process disruption, safety and ignition hazards, loss of profit, and potential environmental disasters as we monitor at all points within the petrochemical industry.
Exhibitor Showcases
Stop by the exhibit hall during Monday AM and PM coffee breaks to hear about new technologies, products and services from the following companies.
| | | | |
| --- | --- | --- | --- |
| | Monday AM Coffee Break | Monday PM Coffee Break | Tuesday Happy Hour |
| Stage 1 | VisiumKMS | | Endeavor Robotics Demo |
| Stage 2 | Voovio | GexCon | |
All Exhibitors
*Indicated an Industry 4.0 Exhibitor
ABS Group
AcuTech Consulting Group
aeSolutions
AFGlobal Corporation
Alliant Insurance Services
AON Affinity
BakerRisk
CGE Risk Management
Chemstations
Clean Energy Smart Manufacturing Innovation Institute
Cognascents Consulting Group, Inc.
Decision Point Associates Inc.
DEKRA Process Safety
DIFREX
DIPPR
DNV GL
Enablon
Endeavor Robotics*
EN Engineering, LLC
Environmental Resources Management (ERM)
Environmental Standards
Exida
Exponent, Inc.
eVision Industry Software
Farris Engineering Services a Business of Curtiss-Wright
Flyability*
FM Global
Gateway Consulting Group
GexCon
GTC Technology
HEL Inc.
HIMA Americas
Honeywell, Ltd.
Hunter Buildings
Icarus-ORM
Instituition of Chemical Engineers
ioMosaic
ioKinetic
JCL Risk Services
Lloyd's Register
Mangan Software Solutions
Mary Kay O'Connor Process Safety Center
Micropack Detection (Americas)
Midland Engineering Limited
MineARC Systems
Mistras Group
Molecular Knowledge Systems
OBG
Operational Sustainability
Primatech
Process & Safety Solutions LLC
Process Improvement Institute (PII)
Process Industry Practices
Process Integration Limited
Process Systems Enterprise
Prosim
Provenance Consulting
PSRG
Quest Consultants Inc.
Rebellion Photonics
REXA Electraulic Actuation
Risk Management Professionals
Schneider Electric Software LLC
SHECO - Southern Heat Exchanger
Smart-Hose Technology
Siemens
SIS SILverstone LLC
SIS-TECH Solutions
Smith & Burgess
Specialized Professional Services
Spirax Sarco
Technip FMC
Thermal Hazard Technology
Trinity Consultants
TUV Rheinland Risktec
VEGA Americas
Visium KMS
Voovio
Wieland Thermal Solutions
Wiley
YOKOGAWA
Updated Apr 11th