Thursday, January 6, 2022, EST
Program:
In this Zoom meeting, we will have a presentation on Cybersecurity Best Practices by Gina Yacone, Senior Cybersecurity & Threat Intelligence Consultant at Agio (www.agio.com).
Gina Yacone is an information security strategist and speaker with a unique technical vision and business

acumen. She is responsible for educating organizations about the ever-changing cybersecurity landscape and helping them build a dynamic cybersecurity program. She loves focusing on the unique challenges that today's organizations face.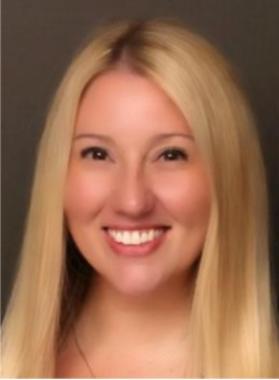 Meeting participants are eligible for a 1-hr Professional Development Hour (PDH). Request a Certificate at peter.kabatek@gmail.com. The meeting will be hosted by Peter Kabatek, Susquehanna Local Section Chair.
Agenda:
6:30 – 6:45 pm Attendee Introductions, Speaker Introduction

6:45 – 7:45 pm Cybersecurity Presentation by Gina Yacone

7:45 – 8:00 pm Q&A, Feedback and Concluding Remarks
Abstract:
Can the U.S. Handle an Attack Every 11 Seconds?
Since and a bit prior to the global pandemic, there was an increase in everyone's reliance on personal or mobile device usage. With the digital shift, cybersecurity incidents in 2020 and 2021 have become even more prevalent. Bad actors are opportunistic and the turmoil of pandemic has given them even more material to bait users. In light of this, it's critical that we and our workforces adapt. Training end users to be vigilant against cyber-attacks is the first step towards keeping your organization secure.
Why do Ongoing Threats Require Ongoing Education?
Ransomware is an ongoing threat to every organization. In fact, studies predict that by 2021, there will be a ransomware attack on businesses every 11 seconds. According to Verizon's 2020 Data Breach Investigations Report (DBIR), social engineering attacks are linked to about 22% of breaches—the majority of which occur via email (96%). Common forms of social engineering attacks include phishing, spear phishing, pretexting, smishing, and impersonation.
How Training & Testing Can Protect Your Organization?
The fact is, we live in a fast-paced world with no signs of slowing down — it is inevitable that a busy employees (and you) will click on a link without first stopping to evaluate its legitimacy. But with the right tools and training, the ramifications can be mitigated. During this talk, Gina will recommend a structured and methodical approach cybersecurity that exercises best practices.
Speaker: Gina Yacone, Senior Cybersecurity Consultant and vCISO
Gina Yacone's experience includes virtual CISO (vCISO) responsibilities for clients concentrated in healthcare, pharmaceuticals, technology, education, and local government. Gina has built an extensive track record of success delivering the vision, key leadership, and strategies to take IT performance and security to new levels of performance.

Gina is a designated CompTIA Subject Matter Expert and holds certifications from ISACA as a Certified Data Privacy Solution Engineer (CDPSE), (ISC) 2 as a Systems Security Certified Practitioner, CompTIA in Security Plus (Sec+), as well as the Health Information Trust Alliance (HITRUST) as a Certified CSF Practitioner (CCSFP) and a Certified HITRUST Quality Professional (CHQP). Gina is a Rotarian and an active member in the local NC chapters of the Information Systems Security Association (ISSA), InfraGard, and North Carolina Healthcare Information and Communications Alliance (NCHICA) and regularly participates in DEFCON and other local hacker meetups. Gina sits on the board for Women in Cybersecurity (WiCyS) North Carolina, Tweens & Technology, BsidesRDU, as well as the Information Services Advisory Board for the Town of Cary NC.

Prior to her work in information security, Gina was a licensed private investigator for Barry A. Cohen, P.A., in Tampa FL. While there, she specialized in high-profile, complex litigation. Gina holds a bachelor's degree in political science from the University of Miami, Miami FL, and is pursuing her master's degree in cybersecurity from the University of New Hampshire.
Zoom Meeting Info:
https://aiche.zoom.us/j/91631116024?pwd=N1NYdTgyb0lpOFN1L0FBWkVDbDczZz09

Meeting ID: 916 3111 6024

Passcode: 512683

Audio by Computer or Telephone Audio

888 475 4499 US Toll-free

877 853 5257 US Toll-free

This meeting may be recorded for future playback.