Tour of Quality Testing Services
Thursday, January 9, 2014, 5:30pm CST
Maryland Heights
,
MO
63043
United States
The St. Louis Chapter of the AIChE will be touring Quality Testing Services Inc. located in Maryland Heights, MO.   Quality Testing services the Greater St. Louis area to meet customer needs for nondestructive testing, a variety of E&I calibration services, specialized training and consulting.  The Maryland Height location is a 15,000 sq. ft. building housing both testing facilities and classroom office space.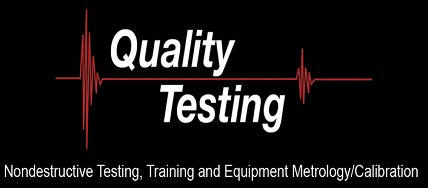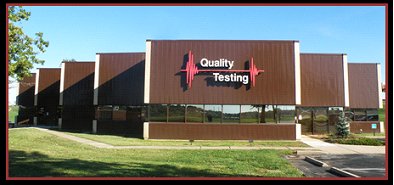 Nondestructive methods include X-ray, Gamma, Ultrasound, Infrared, Liquid Penetrant, Eddy Current, UT Thickness, Video Borescope and Magnetic Particle methods.  These testing procedures find usefulness in inspection of heat exchanges, boilers, pipelines, storage tanks, structural steel and aircraft parts.  These testing procedures are used by a variety of industries including pharmaceutical, petrochemical and aviation.

Additional testing capabilities, such as mechanical testing and microscopy allow Quality Testing to provide Failure Analysis services.  Quality Testing is experienced with a variety of materials, including metals, composites and plastics.   These services can aid in product failure analysis, corrosion, general forensic engineering and litigation support.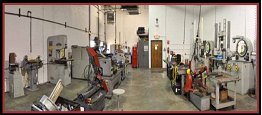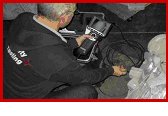 Calibration services include mechanical, electrical, temperature, measurement gages and time/frequency devices.  Common items calibrated include dimensional, tachometers, power supplies, pressure gages, load cells, pH meters, thermocouples, thermistors, chart recorders, stop watches, frequency drives, gauss meters, ovens, radiometers, UT flaw detectors and eddy current equipment.

This tour will be very educational and 1 PDH will be awarded to attendees.

The agenda for the 1 ½ to 2 hour tour includes a short video presentation and Q&A session, followed by a walking tour of their facilities.  After the tour, attendees can enjoy on-site some Bandana's Barbeque and engage in additional Q&A with the tour guides.
The facility is located near the intersection of Page Ave and LindberghAve.  Millpark Drive is only accessible westbound from Page Ave.  Millpark Drive might be more commonly recognized as the road to Carol House furniture.
Time: The tour will start at 5:45 PM.   Please target an arrival time of 5:30.
          You are welcome to enter the facility between 5:15 to 5:45.
Parking: Parking will be in the main lot just in front of the bldg. 
Cost:      Free
Dinner:   Immediately after the tour on-site at Quality Testing
Reservations:   Please be sure to note if you will like to stay and enjoy Bandana's BBQ with the group, or you just wish to attend the tour.  Email Sheila Baker at
bakershei@missouri.edu
  or call 573-397-2361 by Friday January 3rd.
Note:  Tour is limited to the first 35 people