2014 Awards Meeting
On April 23 the local section of AIChE presented anniversary and student awards.  There were 9 members and 2 student awardees that attended.  Below is a picture of all of the awardees.  From left to right: Mike Gentilcore, Clayton Buback, Terry Tolliver, Tom Marrero, John Waldrop III, Bill Ritter, William Weaver, Dave Moore, Jack Wright, Bill Corlew and Bob Kottmeier.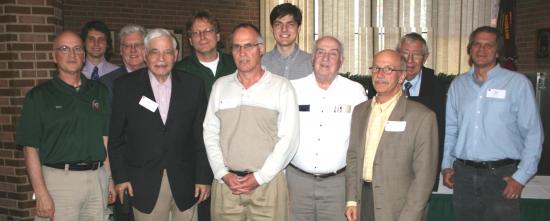 Anniversary and Student Awardees
MYNAH Technologies sponsors the student awards for the St. Louis Section of the American Institute of Chemical Engineers as the Virtus Dynamica Award.  These awards honor the most outstanding student at The University of Missouri, Missouri University of Science and Technology and Washington University at St. Louis.  Below is a picture of the awardees with the sponsor.  From left to right: Todd Jaco - MYNAH, Clayton Buback - MST, William Weaver - Washington University and Martin Berutti – President and COO of MYNAH.  Another award student, Corey Staller from Mizzou, could not attend.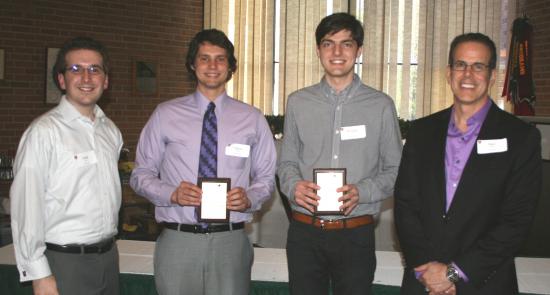 MYNAH Technologies is a leading provider of a life-cycle dynamic simulator that is used for a variety of purposes from automation system acceptance testing to operator training, and industrial Ethernet solutions.  MYNAH's MiMiC simulation software is used in more than 1,300 sites in 68 countries worldwide ranging from hydrocarbon production and refining to chemical, pharmaceutical and biotech industries.