Tuesday, November 22, 2016, CST
Join us on Tuesday, November 22nd at 6pm at Gordon Biersch for our annual Year Review and Officer Elections.
We will reflect on 2016's events and evaluate whether we met/exceeded our goals for the year. Additionally, we will also conduct elections for next year's AIChE KC Officers, so make sure to come and support your fellow coworkers and friends as they run for a position.
Speaking of that... if you are interested being an AIChE Exec or know someone that you think would do a good job, check out this link for more information! You can nominate yourself or nominate someone else as well.
Dues are $5 for members, and $10 for non-members. Furthermore, if you've attended 4 or more AIChE KC events over the past year, we'll cover the cost completely for you! Dues will pay for your Gordon Biersch food.
Send us an RSVP email to aiche.kc@gmail.com and list your status (member/nonmember). Also, indicate which of the below foods you would like. I'll send you the appropriate paypal link afterward. Thanks!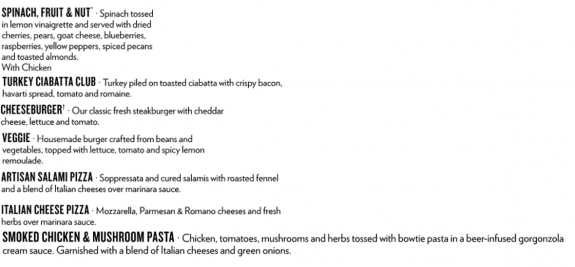 See you all there!