Dallas Section Virtual Meeting
Tuesday, January 26, 2021, 7:00pm CST
Topic: International Project Management (1 PDH)
Building on last year's presentation for Project Management, this presentation focuses on additional items and what is different when a project is executed in another country, particularly a developing country. What is one of the first thing the HR manager does, when he arrives in country? What is different about engineering staff and construction craft skill sets and work ethics?
How does the project attract quality ex-pats? How does one handle the taxes on income? How do you get emergency critical pieces of equipment into the country? The old advertising jingle was "When it Absolutely, Positively has to be there Overnight". You cannot get them to the construction site in the conventional way.
How does one preplan and handle an international crisis? Bob was living in a sensitive country when 9-11 happened. What should the project and staff expect in terms of local people coming from a relatively unsophisticated work environment to a first world project environment, with cultural and governmental differences? What are some of the unique things that have been experienced?
Join the meeting and find the answers to these and other questions; learn about first hand experiences. You will be shocked, surprised, and pleased. Ex-pats leave the project with great experiences and friendships with people they have worked with, and continue to be as friends to this day. Personally, Bob has enjoyed and valued them. "Have Passport, Will Travel".
Speaker: Bob Stevens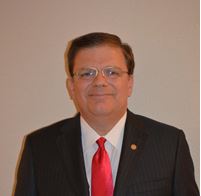 Bob Stevens received his BS in Chemical Engineering from Missouri University of Science and Technology (formerly UMR and MSM) in Rolla, Mo. He also did his masters work in Engineering Management from the same institution. Bob is a lifetime senior member of AIChE. He is a retired engineering executive with the Bechtel Corporation, having work on projects of upwards of $20 billion. A large portion of his work has been on international projects on every continent except Antarctica. Bob has lived in, traveled to, or worked on projects on over a dozen countries outside of the United States. He serves as the Assistant Treasurer and is on the Board of Directors of the Alpha Chi Sigma Educational Foundation, furthering the chemical sciences. Bob also serves as President of the Academy of Chemical Engineers at his alma mater.