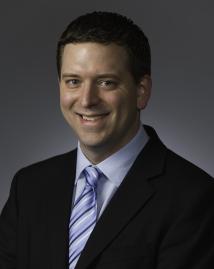 R&D Director, Growth Innovation, External Technology, and R&D Statistics, Core R&D
Shawn Feist is the R&D Director for Growth Innovation, External Technology, and R&D Statistics in Core R&D. He is responsible for the pipeline of programs in disruptive technologies and new business development related to Dow's internal growth innovation and external university and government portfolios.
Feist joined Dow in 2002 on the Research Assignment Program (RAP) before joining Engineering Sciences, Core R&D where he led numerous technology development, piloting, implementation, and project management activities across several businesses including Dow Agro Sciences, Coatings, Performance Materials, and Consumer Solutions. In 2008, he was part of the team that led the R&D integration efforts related to the Rohm and Haas acquisition. Feist then joined the New Business Development function of Dow Water and Process Solutions where he was responsible for several projects related to front end technology and market evaluation, new application development, merger and acquisition option analysis, and financial modeling. Immediately prior to his current role, Feist served as Sr. Technical Leader in Core R&D's Engineering and Process Science organization where he drove project execution, commercialization, employee development, safety, capital, talent management, and the University Partnership Initiative efforts across the organization.
Feist holds a Bachelors of Chemical Engineering from the University of Minnesota and is a certified Six Sigma Black Belt. He is an active member of the AIChE on both the local and national levels.