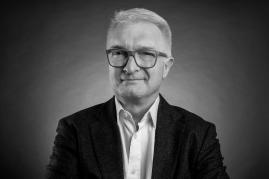 Professor of Cell & Tissue Therapy
University College London
Professor Mark Lowdell PhD FRCPath FRSB is the Professor of Cell & Tissue Therapy at University College London and Director of the Centre for Cell, Gene & Tissue Therapeutics / Honorary Consultant Immunologist at Royal Free Hospital London. He is a qualified diagnostic immunopathologist as well as holding MHRA Qualified Person status for the release of ATMPs for clinical trials. He is a past Vice President (Europe) of the International Society for Cell & Gene and has over 25 years' experience in cell and gene therapy. Much of his career has focussed on adoptive immunotherapy of cancer and has targeted the role of the innate immune responses; especially the role of natural killer (NK) cells, although his experience includes a variety of adoptive T cell therapies (cancer and viral infection) as well as dendritic cell vaccines and CAR-T cells.
He established the first academic GMP facility in the UK for the production of human cells as medicines in 2003. This GMP facility now produces somatic cell medicines, gene therapies and tissue engineered products and is particularly adept at developing processes for scale-up of ATMP production.
His ATMP GMP suite at RFH/UCL consists of 12 state-of-the-art manufacturing labs and over 20 staff supporting multiple academic and commercial trials of somatic cell and tissue engineered therapies which has given him unique insight into the challenges of scaled provision of multiple types of ATMPs.
Professor Lowdell has held and holds numerous appointments to academic and government advisory boards in the UK and overseas. He was a member of the UK Government Regenerative Medicine Expert Review Group and is a member of the scientific advisory boards, consultant to or founder of many of the key companies involved in ATMP development in the EU and USA including Achilles Therapeutics Ltd, Autolomous Ltd, Autolus Ltd, NWBio Therapeutics and INmuneBio Inc, which he helped take through Nasdaq listing and for which he acts as CSO.