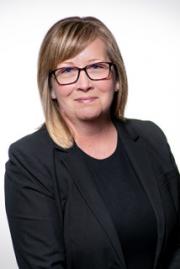 Joanne Rodriguez is the Founder & CEO of Mycocycle, Inc., which uses mushrooms to remove toxins from waste. Recognized for her innovation by Forbes Magazine, FastCompany, and the EPA she is shifting the paradigm on how we view waste: as a reusable resource, not a burden.
Prior to founding Mycocycle, Joanne headed an environmental consulting firm (GreenStructure) and continues to be recognized as a sustainability leader in the construction products manufacturing industry. She is a specialist in technologies like circular economy, biomimicry, and green chemistry.
A frequent national speaker, Rodriguez had the honor of serving on a panel for Hillary Clinton's "No Ceilings Initiative" representing women in construction. She has participated in convenings at the United Nations, Clinton Global Initiative, and GreenBiz while lending her technical expertise to the US Green Building Council and the Environmental Protection Agency.