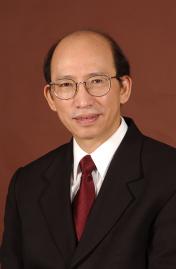 Lee Wee Nam Professor and the Director of the Synzymes and Natural Products Center (SYNC) in School of Biological Sciences
Nanyang Technological University, Singapore
James P. Tam is currently the Lee Wee Nam Professor and the Director of the Synzymes and Natural Products Center (SYNC) in School of Biological Sciences. He served as the Founding Dean of the School of Biological Sciences, the Founding Director of Biological Research Center and the Founding Director of the double-degree program in Biomedical Science and Chinese Medicine at Nanyang Technological University, Singapore.
He received his Ph.D. in Medicinal Chemistry from the University of Wisconsin, Madison, USA and held appointments as Associate Professor at The Rockefeller University, USA (1982-1991), Professor at Vanderbilt University, USA (1991-2004) and The Scripps Research Institute, USA (2004-2008). He invented peptide dendrimers as protein mimetics in the 1980s for immunologics. His recent research work focuses on the discovery, design and development of bio-therapeutics for healthy ageing, particularly ultra-stable, orally-active peptide biologics from medicinal plants.
Professor Tam has published more than 330 papers in these areas of research. He received major awards for his seminal contributions in chemistry and biology of peptide sciences.