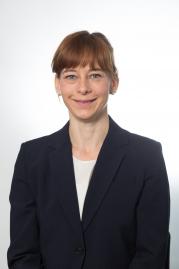 Senior Director (Policy & Programs)
Association of Pacific Rim Universities (APRU)
Christina Schönleber, Senior Director (Policy & Programs) at the Association of Pacific Rim Universities has extensive expertise in translating research to impact. She holds responsibilities for developing and growing APRU's strategic policy impact to address pressing regional challenges through the Association's key program areas working closely with leading scientists and policy makers in the Asia Pacific.
Christina joined APRU from the innovation and enterprise leadership of the Royal College of Art and the University of Kent. As Head of Knowledge Exchange at the RCA in London she set up and implementing the Colleges strategic capabilities in applying latest knowledge and expertise to solve societal, environmental an economic issues. She led the development and submission of the RCA's first major Innovate UK application gaining funding for multi stakeholder/ multi year collaboration on driverless vehicles and set up new strategic partnerships with major international corporations such as Huawei and Tata Consultancy Services.
At the University of Kent, Christina led the University's strategic enterprise development in key areas of science and social science. In this role, she set up the Universities first student start up and enterprise schemes, forged new cross disciplinary research collaborations with key partners in the security and information sectors and developed lasting strategic partnerships with Government and industry. Following this she worked as a business development consultant in Hong Kong, developing Sino-German business links.
Before joining the higher education sector, Christina held senior business roles with international media corporations in the UK addressing IP challenges while developing new engagement formats for TV and music.
Born in Germany, Christina Schönleber was educated in Germany, the USA, the UK, and Hong Kong. She holds an MBA from Kingston University, London, a Bachelor of Science Degree and studied Mandarin for non-Chinese speakers at the Chinese University Hong Kong.