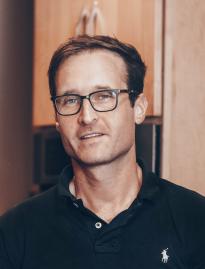 Bryan Tracy is the CEO and co-founder of Superbrewed Food, Inc. Prior to this, he co-founded and led Elcriton Inc. and White Dog Labs.
Elcriton, a synthetic biology and biotechnology company, worked with many of the world's largest chemical companies, and conducted licensing and strategic partnerships with companies throughout the world. Elcriton was acquired in 2011. White Dog Labs was a natural organism, fermentation company discovering and commercializing novel biomass ingredients for aquaculture applications that was validated by Cargill. White Dog Labs was rebranded as Superbrewed Foods in 2020.
Bryan's technical expertise is in chemical engineering, microbial engineering, molecular biology, bioprocess development and scale-up. He has published 16 peer reviewed scientific articles, and he is an inventor on over 45 granted and pending patents. Over the past two years, Bryan has focused on driving Superbrewed Foods to market with disruptive whole food protein ingredients. The company has operations in Delaware, Minnesota and Israel.
Bryan is passionate about public service. He is on the board of the Forum for the Advancement of Minorities in Engineering (FAME), which is one of the longest serving and established organizations in the US focused on supporting underrepresented populations pursue STEM careers. He is also on the board of the Delaware Sustainable Chemistry Alliance, and he is a Leadership Delaware Fellow and was an inaugural mentor to Delaware Youth Leadership Network.
Bryan received a B.S. in Chemical and Biomolecular Engineering from North Carolina State University and a Ph.D. in Chemical and Biological Engineering from Northwestern University, where he was a NIH Biotechnology Fellow.