The flagship magazine of AIChE, CEP reaches over 21,000 readers around the world, most of who have specifying or buying authority. The full content of CEP is available online every month for ongoing reference. BPA audited, plans are available for display and classified advertisers.
It's no secret that in the Chemical Processing Industries, business success comes from bringing buyers and sellers together. But the market moves quickly, and keeping all the players in sync is a major task. It's a matter of strategy. That's where CEP comes in.
No other magazine in the field has such intimate contact with its audience. That's because CEP is published by the American Institute of Chemical Engineers (AIChE) — the number one professional association serving the CPI in North America since 1908.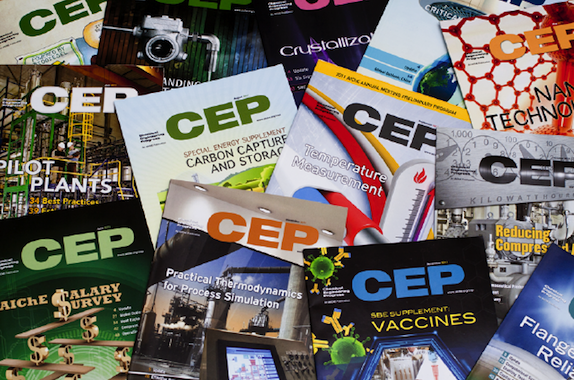 What it comes down to is audience involvement and reader quality. Our subscribers are paying to find out about what you have to offer them. You couldn't pick a better vehicle for your advertising program. Let CEP Magazine be your publishing partner to help you identify markets, target and reach prospects, research products, uncover price points and develop customer support programs.