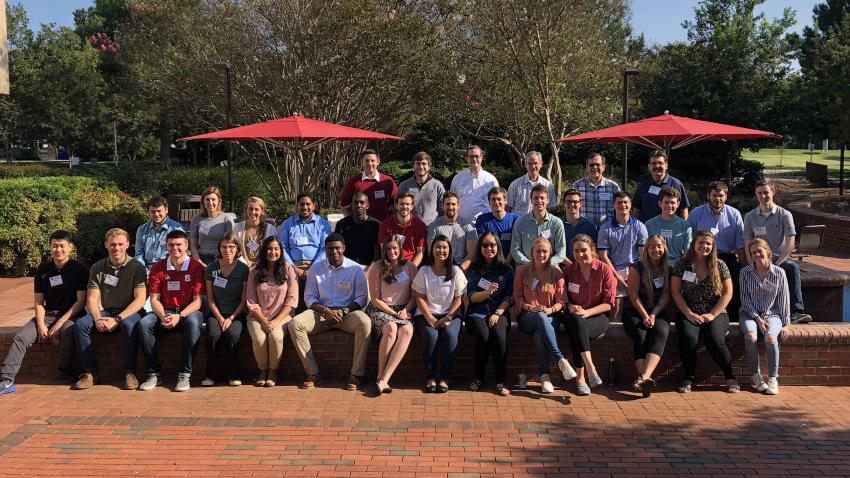 A Hurricane Can't Stop Students From Learning
On September 22-23, 2018 thirty students from North Carolina State University came together after a week of canceled classes due to Hurricane Florence and a stack of extra assignments to learn about process safety.

The course, led by Don Abrahamson and Dennis Hendershot, provided students with an in-depth look into process safety and managing risk in the workplace. Students also had the pleasure of welcoming Mike Lowder to the boot camp, alumni of NC State, and the Director of Process Engineering from Eastman. Through several case histories, students were provided a firsthand look at why process safety is critical to the profession, an industry perspective and best practices.
Below is just some of the student's feedback to the boot camps:
"With this course, it allows students to learn more details about a topic that is the utmost important as we pursue jobs in the ChE industry. I enjoyed this opportunity to further develop knowledge on process safety."
"Great course to learn more about process safety"
"I enjoyed the course as its important info pertaining to ChE and things I may use/encounter in my career. It was good getting to work in teams too, as we will rarely work alone."
University of Tennessee
---
---
At the end of August, 27 students were hosted by the University of Tennessee for a two day process safety boot camp. During the weekend they gained perspective on process safety, learned from past industry incidents, and gained appreciation for the critical role of culture and leadership support in ensuring safe operation over the long term.


Safety procedures being 'written in blood' is a powerful statement that will stick with me in my career.


The boot camp was led by Scott Berger & Bob Rosen. In addition, David Miller, Director of Global Operational Excellence at Eastman and a UT ChE alumni, shared industry insights. "Based on their engagement and energetic feedback in the class, as well as interchanges with several students in the days after, I think the Boot Camp effectively opened their eyes to the critical importance of process safety in plant design & operation.", Miller said.
Below are some student experiences and feedback to the boot camps:
"I really enjoyed the course. I learned a lot of information that I did not know beforehand. The tag team style of this course helped keep it fresh and entertaining."
"I learned a lot about process safety and how to look at a company based on its culture."
"The course was very informative and opened my eyes to a lot of situations I never would have thought as hazardous."
Doing a World of Good Through Safety and Ethical Practice
The Undergraduate Process Safety Learning Initiative is a major global effort and core campaign priority to accelerate process safety education and better prepare graduates for the workforce.

To learn more on how your University or company can get involved, please contact, Lisa Lanzkowsky at lisal@aiche.org

Learn more about Safety and Ethical Practice, a core campaign priority to accelerate process safety education and better prepare graduates for the workforce.