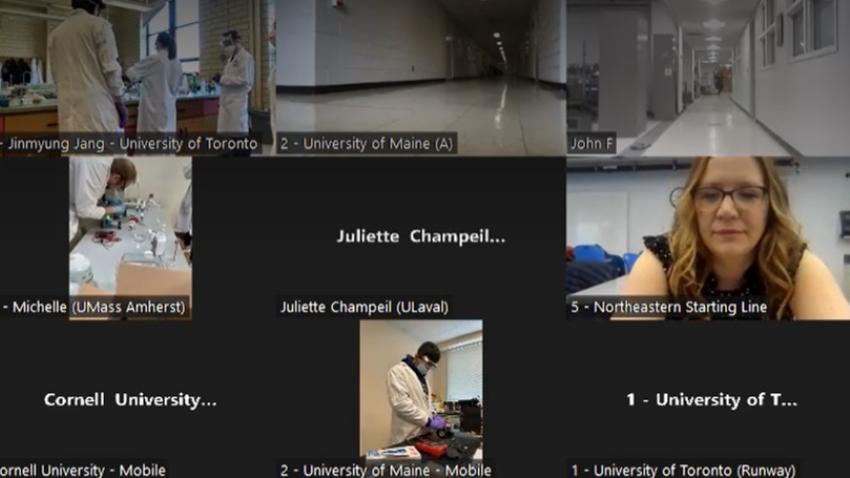 2022 Eckhardt Student Regional Conference Thrives with Support from The Eckhardts
In 2014, Dave and Karen Eckhardt, established an endowment to underwrite the Northeast Student Regional Conference, ensuring that AIChE student chapters could perpetually have access to funding ensuring the longevity of the conference. Their gift commitment was accelerated as they leveraged Pfizer's matching gift program, doubling their donation annually. This year, Laval University hosted the two-day event now known as the
Eckhardt Northeast Student Regional Conference
. The annual event, held virtually this year, offers an opportunity to connect a diverse group of students from 27 chapters across the geography. The conference offered programming including the always popular ChemE Car Competition (regional winners will advance to the Annual Student Conference finals in November), a Student Poster Session, and ChemE Jeopardy.
We are pleased to offer northeastern AIChE Student Chapters a perpetual opportunity to host the student regionals each spring enhancing their ability to forge a chemical engineering career." – Dave & Karen


The Eckhardts are committed to offering ChE students the opportunity to connect, collaborate and forge new networks that will assist them as they embark upon their professional careers. Additionally, they express much appreciation to the student chapter, under the guidance of the faculty advisor, for executing a seamless event. Join The Eckhardts with a gift to the AIChE Foundation that ensures we can support the next generation of extraordinary.
GIVE NOW