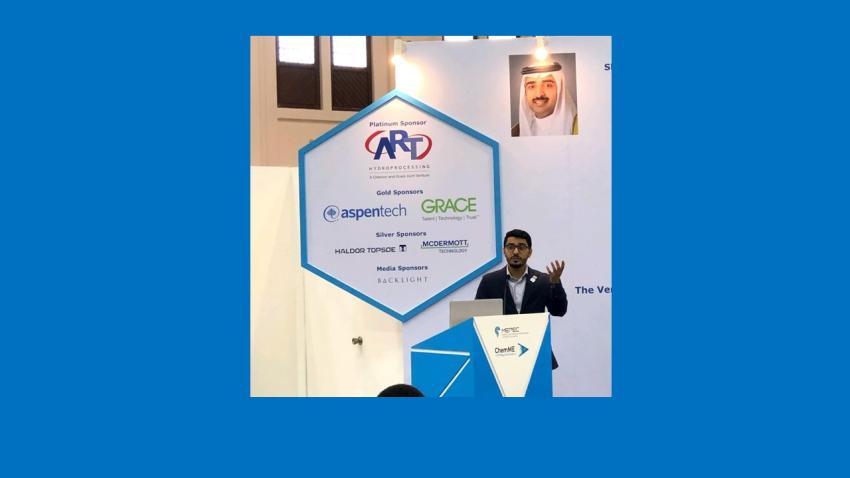 Syamal & Susmita Poddar's Commitment to Develop Young Professional Engineers
Recently, the AIChE Foundation was delighted to introduce the 2021 Poddar Rising Chemical Engineer Awardee, Hashim Al Hajji, to the couple who recognized the need to recognize and support student chapter members and leaders as they embarked upon their professional careers, Syamal and Susmita Poddar. We remain grateful to the Poddars for their continued dedication to engage recent graduates.
Hashim swiftly transferred the leadership skills he gained as a student chapter member at University of Colorado – Boulder, to the AIChE Young Professional Committee, as an Officer. He joins fellow young professional leaders, 2019 Poddar Awardee, Victoria Muir and 2021 Chen Awardee, Shelby Mills, whose passion for chemical engineering is demonstrated through their active volunteerism to the Institute.
During our professional careers, we encountered many talented individuals whose backgrounds made it more difficult for them to establish themselves. We encourage and support these future changemakers. – Syamal & Susmita Poddar
Hashim, shared his journey with the Poddars from his undergraduate studies in Boulder to his current work as a Process Operation Engineer, Process and Control Systems Department, Saudi Aramco Oil Company. Syamal and Susmita were impressed with his early involvement as a student chapter leader and his commitment to giving back, as Hashim is already a donor supporting the next generation through giving to student programs.
Congratulations, Hashim, on your selection as the 2021 Poddar Rising Chemical Engineer. We thank you, Syamal and Susmita for your continued leadership and commitment to young professionals.
Your gift to the AIChE Foundation will support the next generation of extraordinary young professionals.