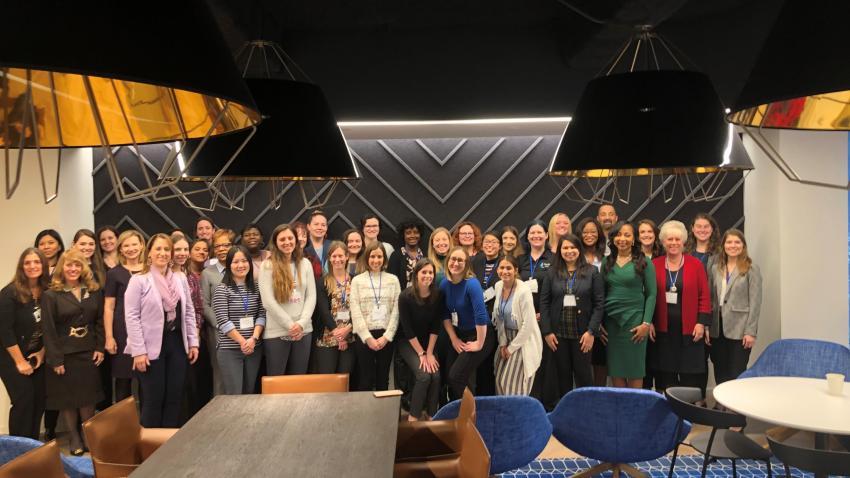 Women in Chemical Engineering (WIC) Receives New Gift Enhancing Community's Activities
Since 2007, 149 high-achieving female ChEs have been selected for the WIC Mentorship Excellence Award and the WIC Travel Grant program.

Each year, WIC supports these awards which provide assistance for female graduate students, post-doctoral associates, early-career individuals, and young professionals, as well as those who have provided outstanding support and mentorship to the next generation.

Receiving financial assistance through Annual Meeting registration, travel support and / or honorariums provides these recipients the opportunity to attend AIChE's flagship conference and introduces them to peers. Additionally, it provides a safe and welcoming space to assemble and promote women within the chemical engineering and related fields and enhances their development and professional growth.

This activity is just one of many where AIChE continues its work to ensure equitable treatment, representation, and employment of all women in chemical engineering continues.

Part of that continuation is a new multi-year commitment from Scott & Karen Love whose gift will support WIC activities including the annual Mentorship Excellence Award, the WIC webinar series, WIC profiles, and expanding awareness and promotion of WIC's activities.


We are delighted to provide support that connects and empowers the Women in Chemical Engineering Community (WIC) thereby enhancing their ability to be leaders of our industry. - Scott & Karen Love
As AIChE continues its work to increase gender parity and ensure that minority groups are included in obtaining leadership development to achieve their career aspirations as a chemical engineer, we are grateful to the Loves for their continued philanthropic commitment to amplifying voices of the traditionally underrepresented groups in the profession.

Congratulations to all 149 WIC Mentorship Excellence awards and WIC Travel Grant recipients. We look forward to recognizing a new group in 2022 and continuing to support the future of our profession.

Your gift to the AIChE Foundation will ensure we can support the next generation of extraordinary.

GIVE NOW