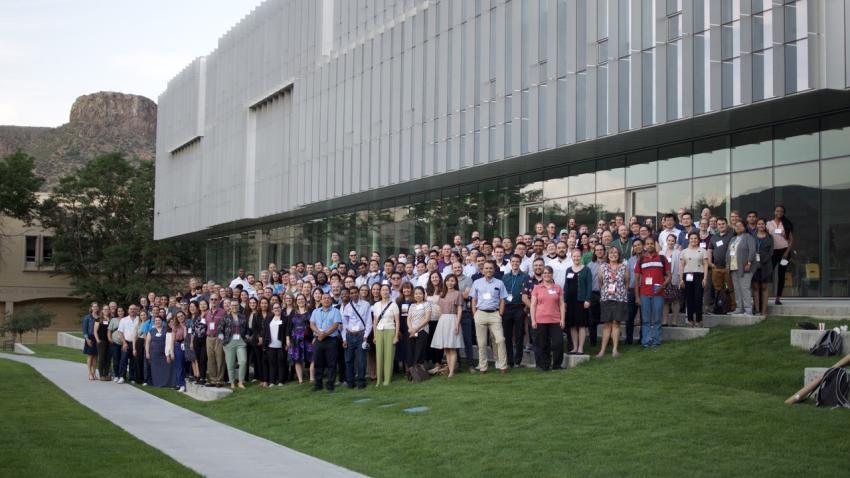 200+ ChE Faculty Convened on Golden, CO for Summer School
For nearly a century, chemical engineering faculty have convened an immersive conference, The Summer School for Chemical Engineering Faculty. In 2022, this event brought together over 230 faculty and professionals. With over 150 new professors with learning from more experienced faculty, Summer School helps bolster teaching techniques, build collaborations, and enhance vital networking and mentoring connections for all.
Professors from around the country and beyond, attended the 17th Summer School for Chemical Engineering Faculty at Colorado School of Mines in Golden, CO. Workshop presenters included current and past leaders of the AIChE Education Division covering topics as diverse as teamwork, advising, and new resources for in class, outside of class, and the lab. One day was dedicated to bridging academic-industry relations and included an exposition featuring 20 sponsors, vendors, and professional groups.
The 2022 ASEE/AIChE Summer School has been a valuable experience for me. - Manuela Ayee-Leong
3M, Chevron, and Dow provided direct support to underwrite faculty as part of the Doing a World of Good's campaign priorities: Attracting the Best & the Brightest and Education, Training & Career Development.
Current MAC Chair and Associate Professor, Dordt University, Manuela Ayee-Leong shared, "The 2022 ASEE/AIChE Summer School has been a valuable experience for me. Although I have served as a faculty member for the past four years, I found the workshops and sessions informative and practical. I am inspired to implement a lot of what I have learned here this upcoming academic year. I know the students that I mentor for research, as well as those in my courses, will benefit. In addition, the networking opportunities with faculty at a similar stage were invaluable."
A co-branded activity between AIChE's Education Division and ASEE's Chemical Engineering Division, this transformative partnership strengthens both associations, enhances faculty development, increases student success, and positively advances the profession.
To further advance the Summer School and enable a perpetual source of funding to those who educate the next generation of chemical engineers, please consider an extraordinary gift to the endowment.