Executive Student Committee (ESC) Community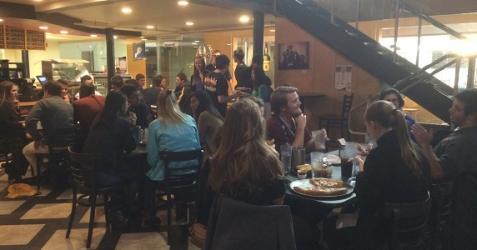 The Executive Student Committee (ESC) is the only student-run committee intended to help students get the most out of AIChE. 
The ESC seeks to 
Help improve student chapters
Encourage inter-chapter communication
Be the liaison between student chapters and AIChE staff
Motivate student chapter members to be active in other aspects of AIChE
Encourage student chapter members to continue their relationship with AIChE beyond graduation
ESC members serve as regional liaisons that regularly communicate with the student chapter presidents in their assigned regions. They also run presidents meetings and workshops at the Annual Student Conference and regional conferences.
The ESC works closely with the Student Chapters Committee (SCC) and Young Professionals (YP) to further the interests of the students.
Positions for regional liaisons (RLs) and executive board members are open to all undergraduate students. If you are interested or want to learn more about the ESC, please contact the Chair, Holly Robillard, at chairman.esc@gmail.com.
For Student Chapters:
Regional Conference Dates:
Outstanding Chapters in February
  Wayne University                 University of Virginia