Coastal Bend Local Section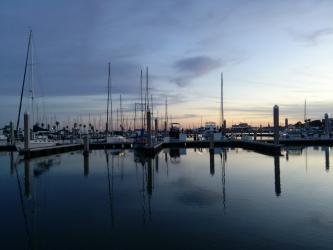 Welcome to the Coastal Bend Local Section Site.
Upcoming Events
Coastal Bend Section AIChE member honored as Engineer of the Year
Friday, February 19, 2016, 6:30pm-9:30pm CST
Please join us in celebrating Engineer's Week and recognizing and congratulating fellow engineers for their outstanding efforts in their career and community. In addition, please help us give a warm welcome to our guest speaker TxDOT Executive Director James Bass. Please RSVP (register) at the...
Read more
Recent Events
Tuesday, January 12, 2016, 11:30am-1:00pm CST
W e hope you can join us Tuesday, January 12 for the Annual Joint Society Meeting including a presentation on the Texas A&M Kyle Field Expansion project by Fred Heldenfels IV. Among those representing local organizations will be ASCE, TSPE, AIA, AWWA, PMI, AIChE, SAME and AGC. Entrance into the...
Read more
Tuesday, April 14, 2015, 5:30pm-7:30pm CDT
Recent Activity
There hasn't been recent activity in terms of member-posted content... As soon as group members begin creating and sharing content, you'll begin seeing activity here. Post something now to get it started!