Baton Rouge Local Section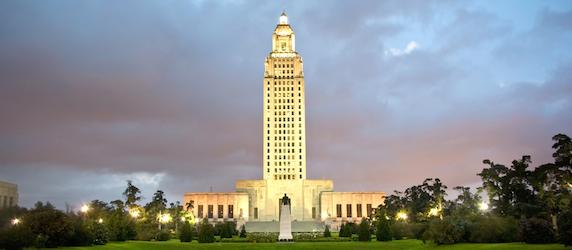 Welcome to the Baton Rouge, LA local section.  Our section meetings and other activities offer opportunities to stay abreast of subjects of interest to Chemical Engineers and to network with others in our profession.  We typically meeet once per month, usually Tuesday or Thursday of the third week in the month, from September through May, with a summer break June through August.
Upcoming Events
Thursday, December 3, 2015, 5:30pm CST
Speakers: Todd Jaco, Business Development Engineer, MYNAH Technologies Topic: "Let's Talk Simulation" Cost: $10 per AIChE member ($15 per guest; $8 per AIChE student member) RESERVATIONS: Please make your reservation with chapter secretary, Ryan Schexnaydre, by 5:00 PM on Tuesday, December 1st,...
Read more
Recent Events
Thursday, November 19, 2015, 5:30pm CST
Speaker: Dr. Greg Upton, Assistant Professor – Research, Center for Energy Studies, LSU Topic: "Unconventional Oil and Gas Activity and Crude Export Restrictions: A discussion of U.S. policy restricting crude oil exports" Cost: $20 per AIChE member ($25 per guest; $13 per AIChE student member)...
Read more
Friday, November 13, 2015, 8:00am-4:00pm CST
Recent Activity
There hasn't been recent activity in terms of member-posted content... As soon as group members begin creating and sharing content, you'll begin seeing activity here. Post something now to get it started!