Baton Rouge Local Section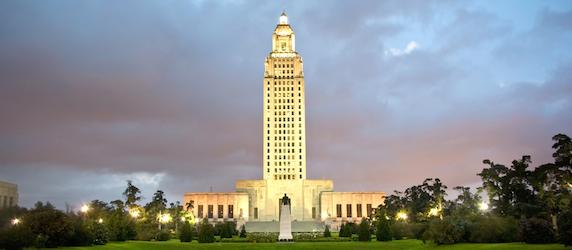 Welcome to the Baton Rouge, LA local section.  Our section meetings and other activities offer opportunities to stay abreast of subjects of interest to Chemical Engineers and to network with others in our profession.  We typically meeet once per month, usually Tuesday or Thursday of the third week in the month, from September through May, with a summer break June through August.
Upcoming Events
Friday, November 11, 2016, 8:00am-4:00pm CST
TENTATIVE AGENDA 8am – 10am Overview of Mixing Technology (Evan Walters – Philadelphia Mixers) 10am – 12am TBD Noon – 1pm Lunch (included) 1pm – 2pm Economic Development – new plants & old plants (Greg Upton – LSU) 2pm – 3pm Certified Process Safety Professional (Florine Vincik – BASF) 3pm –...
Read more
Recent Events
Thursday, September 22, 2016, 5:30pm CDT
Topic: Tour of Orion Instruments, Magnetic Pressure and Level Sensors. In 2001, Magnetrol International, a staple in the level instrumentation industry, launched Orion Instruments in the heart of the industry-rich U.S. Gulf coast. Located in Baton Rouge, Louisiana, Orion has quickly become a...
Read more
(And "Young-At-Heart" Professional's Too!)
Thursday, August 25, 2016, 5:30pm CDT
Agenda: 5:30 PM – Social hour as people arrive and form teams of up to 5 6:00 PM – Trivia contest starts 7:30 PM – Final question asked, scores tallied and winning team awarded. Menu: A selection of small bites and cash bar Cost: FREE to attend! (Second guesses and double-point value opportunities...
Read more
Recent Activity
There hasn't been recent activity in terms of member-posted content... As soon as group members begin creating and sharing content, you'll begin seeing activity here. Post something now to get it started!