Baton Rouge Local Section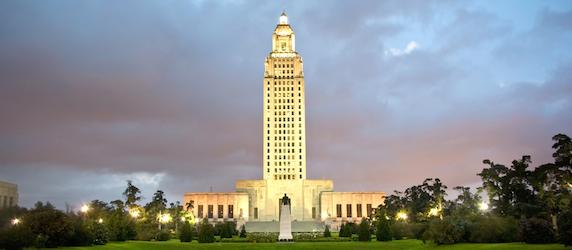 Welcome to the Baton Rouge, LA local section.  Our section meetings and other activities offer opportunities to stay abreast of subjects of interest to Chemical Engineers and to network with others in our profession.  We typically meeet once per month, usually Tuesday or Thursday of the third week in the month, from September through May, with a summer break June through August.
Upcoming Events
Super Science Saturday with LSU AIChE at the PMAC
Saturday, October 10, 2015, 10:00am-3:00pm CDT
Bill Clay, President, Marathon Flow Control & Michael Christy, Account Manager, Marathon Flow Control
Thursday, October 15, 2015, 5:30pm CDT
Friday, November 13, 2015, 8:00am-4:00pm CST
Recent Events
Presentation from Dustin Beebe, CEO, ProSys Inc.
Thursday, September 17, 2015, 5:30pm CDT
Topic: The Business Case for Operations Excellence and Optimization Agenda: 5:30 PM - Social hour as guests arrive and get dinner 6:00 PM – Meeting begins, presentation 7:15 PM – Meeting adjourns Cost: $15 per AIChE member ($20 per guest; $8 per AIChE student member) Menu: Eat to your heart's...
Read more
Thursday, August 20, 2015, 6:00pm CDT
Join the Young Professionals (Young-at-Heart are welcome too!) for food, drinks, and a game of trivia. All are welcome. We encourage you to RSVP to Ryan Schexnaydre at valed1980@gmail.com or (337) 412-1727 by Tuesday August 18th at 5PM. We had a great turnout at last summer's event and hope to have...
Read more
Recent Activity
If you or a colleague of yours would like to present at an upcoming meeting, please e-mail the 2015 chapter officers to find out our next available...
More