Marvin O. Schlanger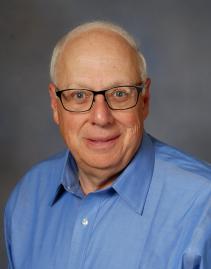 Marvin O. Schlanger is Chairman of the Board and former CEO of CEVA Group, plc, a $9 Billion international logistics supplier and is a principal in the firm of Cherry Hill Chemical Investments, LLC, which provides management services and capital to the chemical and allied industries.
Mr. Schlanger was formerly Chairman of the Supervisory Board of LyondellBasell Industries N.V., CEO and Chairman of Resolution Performance Products LLC, Chairman of Covalence Specialty Materials Corp., and Chairman of Resolution Specialty Materials LLC. Mr. Schlanger began his career with Mobil and joined ARCO Chemical Company in 1975 and held a number of manufacturing and business positions in ARCO Chemical and Lyondell. He became Chief Financial Officer of ARCO Chemical in 1989, Chief Operating Officer in 1994, and was appointed President and CEO in 1998.
From 2000 to 2005, in conjunction with Apollo Management, Mr. Schlanger led the component acquisitions and management of the Resolution companies which grew to a global enterprise of over $2 Billion in annual revenue. These companies are now part of Hexion Holdings, LLC. Mr. Schlanger also serves on the boards of UGI Corporation, UGI Utilities, Amerigas Partners LP, Momentive Performance Materials Holdings Inc. and Hexion Holdings LLC. A native of Newark, New Jersey, Mr. Schlanger received his Chemical Engineering degree from Rutgers University and holds a Master of Science in Chemical Engineering from the University of Massachusetts.
Mr. Schlanger is the recipient of the American Institute of Chemical Engineers Lifetime Achievement Award and the NPRA Petrochemical Heritage Award. Mr. Schlanger also has published a number of articles and has testified before the United States Congress.