Marc N. Casper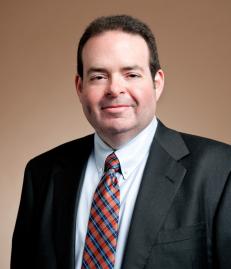 Chairman, President and Chief Executive Officer
Marc Casper has been president and chief executive officer of Thermo Fisher Scientific since October 2009. He was also elected chairman of the board in February 2020.
He joined the company in 2001 as president of the Life Sciences sector of Thermo Electron. He was named senior vice president in 2003, and in 2005 assumed responsibility for all of the company's operating divisions. After the merger creating Thermo Fisher Scientific in 2006, Mr. Casper was named executive vice president and president of its Analytical Technologies businesses, and in 2008 he became the company's Chief Operating Officer.
Prior to joining Thermo Fisher, Mr. Casper served as president, chief executive officer and a director of Kendro Laboratory Products. Previously, he worked for clinical diagnostics provider Dade Behring Inc., serving as president–Americas. Mr. Casper began his career as a strategy consultant at Bain & Company and later joined Bain Capital.
Mr. Casper serves on the boards of trustees of Brigham & Women's Hospital, Wesleyan University and on the board of U.S. Bancorp. Previously, he was vice chair of the U.S.-China Business Council and a director of the Advisory Board Company and Zimmer Holdings. Mr. Casper earned an MBA with high distinction from Harvard Business School and is a graduate of Wesleyan University, where he received a bachelor's degree in economics.