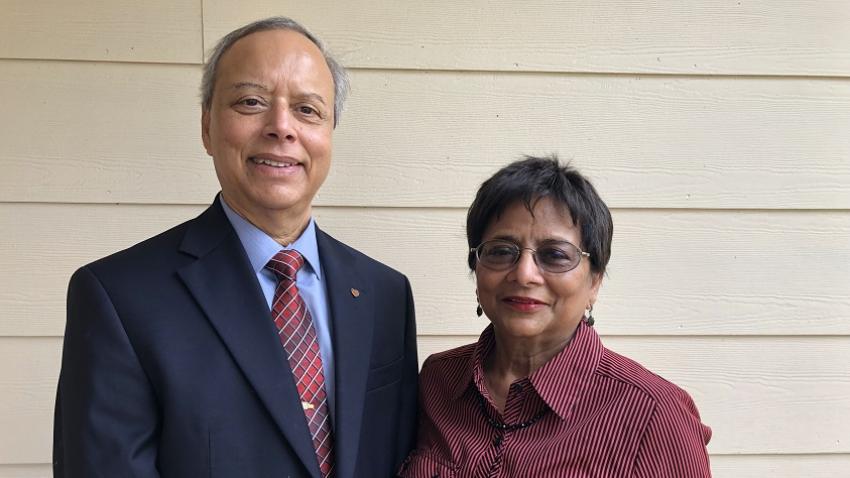 The Poddar Award for Rising Chemical Engineers
The AIChE Foundation had the opportunity to chat with Doing a World of Good champions, Syamal K. Poddar and his wife Susmita Poddar on their generous support to endow
The Poddar Award for Rising Chemical Engineers
. This award will annually recognize a recent graduate for their contributions to AIChE, the chemical engineering profession, society and their potential for future growth and leadership. The Poddars shared what inspired them to make this philanthropic gift to the next generation of chemical engineers and their passion to mentor young professionals.
Syamal and Susmita are lifetime supporters of the Institute and believe in the mission of the Foundation to make the world a better and safer place through chemical engineering. Syamal is an AIChE Fellow and President of Poddar and Associates, based in Houston, TX. He was awarded Philanthropist of the Year for two consecutive years in 2016 and 2017 by the Foundation. He also chairs the AIChE Foundation's Annual Fund to ensure leadership giving participation and educating members-at-large about the Foundation and its philanthropic activities. His wife Susmita is a bio-chemist and teaches.
The inaugural Poddar Award for Rising Chemical Engineers will be awarded at the 2019 AIChE Annual Meeting in Orlando. The AIChE Foundation is deeply appreciative of Syamal and Susmita's continued generosity and human impact to strengthen the future of leaders of the chemical engineering profession.

AIChE Foundation: What inspired you and Susmita to make this leadership gift and endowing this particular award?

Syamal and Susmita: In our professional careers we came across many brilliant engineers and scientists who came from underprivileged backgrounds. They struggled a lot to establish themselves. At the same time, many of them faded away before they got a chance to unleash their potentials. We wanted to encourage and show our appreciation particularly for these future leaders.
AIChE Foundation: What advice would you give to a rising chemical engineer?

Syamal and Susmita: Our advice to the next generation is to believe in yourself, set your goals, raise your bar, strive to achieve the apparently unachievable by using the AIChE platform to enrich and better the world we live in.
AIChE Foundation: What does AIChE mean to you?

Syamal and Susmita: AIChE is the global home for chemical engineers. It provides us with the opportunity to network with so many talented chemical engineers in academia and industry.
AIChE Foundation: What will you and Susmita leave as your legacy?

Syamal and Susmita: Our legacy is our keen interest to help aspiring chemical engineers in becoming our future leaders.