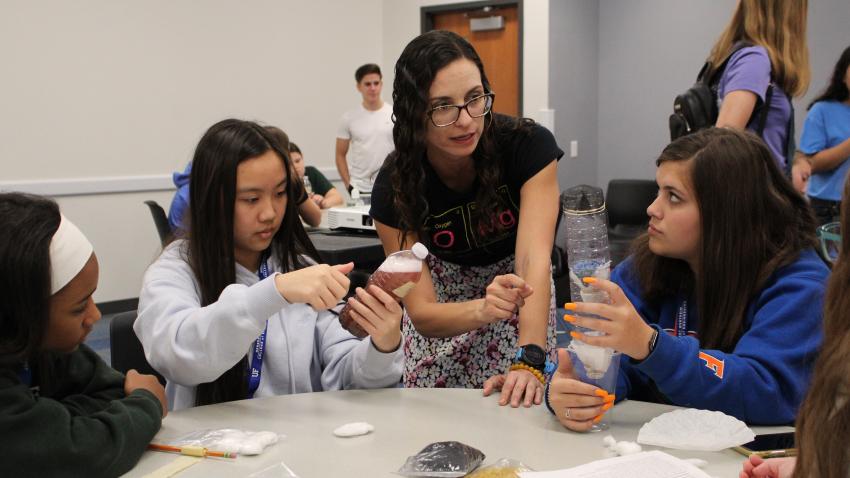 Intersectionality in Chemical Engineering Topical Session
On April 20th, thirty meeting attendees participated in the Intersectionality in Chemical Engineering topical session at the 2021 AIChE Virtual Spring Meeting and 17th Global Congress on Process Safety.
AIChE's Societal Impact Operating Council (SIOC) hosted the inaugural session in collaboration with the Minority Affairs Committee (MAC), Women in Chemical Engineering (WIC) and the LGBTQ+ & Allies community. The session was led by Dr. Sindia M. Rivera-Jiménez, Instructional Assistant Professor at the Department of Engineering Education and an affiliate faculty to the Department of Chemical Engineering at the Herbert Wertheim College of Engineering, University of Florida.
Dr. Rivera-Jiménez defined the terms unconscious bias, privilege, and intersectionality, and the roles they play in the chemical engineering profession. She suggested ways to navigate these issues, both in the classroom and workplace by using real-life scenarios to help better educate attendees.
A break-out session followed to discuss personal experiences and best practices to create an equitable, diverse, and inclusive environment for scientists, engineers, educators, and students. Using a modified activity from thesafezoneproject.com website, participants were asked predefined questions to help foster introspective discussions.
These questions asked participants to reflect on and share in a safe space which part of their identity:
They were most aware of on a daily basis
They were the least aware of on a daily basis
What was most emphasized or important in their family as they were growing up
Wish they knew more about
Made them feel discriminated against
Provided the most privilege
They believed is the most misunderstood by others
They felt is difficult to discuss with others who identify differently
This session was made possible by support from the AIChE Foundation's Doing a World of Good campaign. SIOC plans to continue this effort with a three-part topical workshop series on Intersectionality in Chemical Engineering at the 2021 AIChE Annual Meeting in Boston.
Join us today with a gift to support AIChE's membership programing.

GIVE NOW