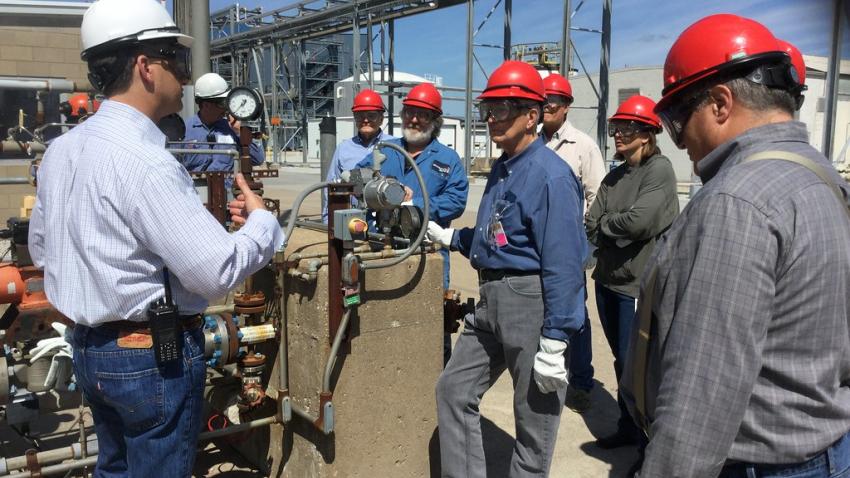 Faculty Summer Vacations Focused on Safety
Over the past summer, while many of us were vacationing, over 130 faculty members from around the globe took time out of their well-earned summer breaks to attend our industry led process safety workshops, through AIChE's Undergraduate Process Safety Learning Initiative (UPSLI). Workshops were held across the country and hosted by Dow, BASF, Bayer, Chevron, ExxonMobil and LyondellBasell (which was held in Jan 2019). Thanks to the leadership of these partners and the 120 + companies participating in the campaign, 530 faculty members have joined us at process safety workshops since initiating the program in 2015.
---
At each workshop, dedicated faculty joined industry leaders and our Center for Chemical Process Safety (CCPS) team to learn how to incorporate process safety into their Chemical Engineering curriculums through real life industry experiences. During the courses, safety experts reviewed best practices and industry case studies with the faculty members. Some of the topics included hazard identification methods and risk assessment, inherently safe design, and evaluating the availability of safeguards. The visiting professors also toured sites to see the real-life implementation of the latest solutions.

Dow, a Founders' Circle Campaign Benefactor and an early leadership supporter, ran one the workshops at their Midland, Michigan facilities. Dow Workshop participants had this to say about their experience, "I really look forward to implementing Process Safety in most, if not all my work going forward. Thank you for teaching us all that you did. I will spread the word!" "As an instructor for unit operations lab, I'm looking forward at implementing risk assessment discussions of safety controls for the units. I've also thought about labelling the safety equipment more similar to industry."
In July, at their Wyandotte, Michigan plant, BASF hosted twenty-four faculty members. BASF workshop participants commented on the candor of the presentations, "how open & honest BASF was about the importance of safety of preventing industrial accidents," as well as the amazing networking opportunities that the workshops provided. During July, in Iowa, Bayer also sponsored a workshop and faculty participants upon returning to their classrooms this fall, wrote thanking AIChE and Bayer for hosting. Some of the faculty commented. "I loved the breakout and active learning sessions. I will certainly take a lot of these learnings back to my classroom directly, for example problem modification brainstorming, HAZOP of ammonia storage and more." and "It was fantastic to see in person many of the safety devices in action."
UPSLI is a global industry-wide effort led by AIChE and CCPS , working towards realizing a mission to provide 100% new hires with process safety training. The initiative is part of the AIChE's Doing a World of Good campaign, a 5-year, $15 million effort that brings together industry, academia and AIChE's more than 60,000 members in more than 110 countries to collectively advance chemical engineering and bring that expertise to bear in addressing societal needs.
To learn more on how your company or University can get involved, please contact, Lisa Lanzkowsky at lisal@aiche.org.