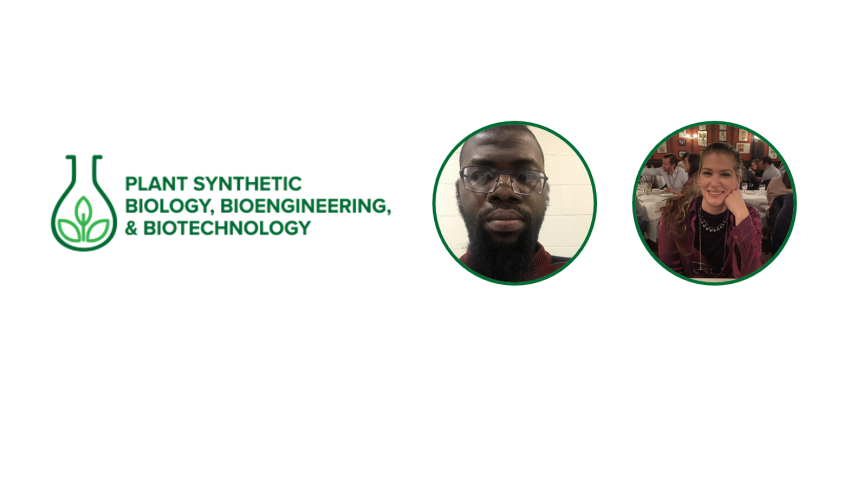 Donor Investments Inspire Young AIChE Professionals
In 2008, I started studying chemical engineering and my dream to attend this event came true 14 years later thanks to the AIChE Foundation support! Attending different sessions availed me the opportunity to see the trends in research in various areas of chemical engineering and share thoughts with the AIChE community, including the AIChE president. — Lateef Jolaoso, University of Oklahoma, Research Assistant
Towards the end of 2022 in Fort Lauderdale, the 6th International Conference on Plant Synthetic Biology was held. This conference brings together scientists and engineers from universities, industry, and government working across all aspects of plant synthetic biology, plant bioengineering, and plant biotech.
This year saw several students, post-docs, and early-researchers able to attend thanks to the generosity of the AIChE Foundation's donors who contribute to the AIChE Annual Fund, our unrestricted fund.
University of Washington graduate student, Cassandra Maranas, had her first conference experience funded and it was pivotal. From meeting with those whose work she's admired from afar to hearing diverse perspectives to being invited to give a talk, her experience is unique and yet replicated time and again thanks to the commitment of hundreds of donors annually.
Each day, your gift makes a positive impact on lives.
"In 2008, I started studying chemical engineering and my dream to attend this event came true 14 years later thanks to the AIChE Foundation support! Attending different sessions availed me the opportunity to see the trends in research in various areas of chemical engineering and share thoughts with the AIChE community, including the AIChE president. Ultimately, the potential collaborators with whom I met are going to help me birth my first project after the conference," said Lateef Jolaoso, University of Oklahoma, Research Assistant.
The ability to meet in person and to participate in conversations across a global community of researchers, innovators, and engineers is transformational in the life of an emerging professional. Access, funded by unrestricted donations, helps attendees to gain confidence and feel valued.
We look forward to continuing to support this burgeoning initiative with your help.
Your unrestricted gift will enable the growth and development that set the stage for a successful professional career.