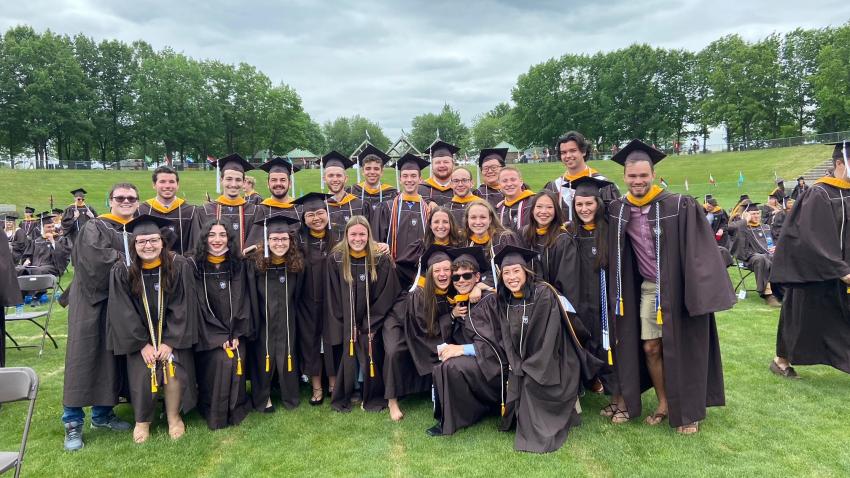 Chris and Regan Seymour Gift Lehigh Graduates Young Professional Membership
Chris and Regan Seymour are long-time AIChE volunteer leaders, dedicated donors to the AIChE Foundation and longstanding supporters of Lehigh University.

To celebrate graduating Lehigh University BS chemical engineers and propel them onto a path that will support their career aspirations, Chris, AIChE Past President and Fellow, and Regan, AIChE Senior Member, sponsor the graduate's AICHE membership for a year. With AIChE sponsoring the first year of AIChE membership for all BS graduates, the Lehigh graduates have two years of membership.

Congratulations to the forty-one 2021 Lehigh graduates! We look forward to seeing the amazing things you do as you embark upon your careers.

As Chris noted, "AIChE has a lot to offer young professionals including lifelong learning and networking. Being an active member of AIChE, has helped me develop in my career, enhance my professional skills and develop lifelong friends.

Additionally, each year Chris and Regan request their respective employers, Pfizer and Raytheon, to match their individual donations. This means they're doubling the reach of their personal giving and ensuring the longevity of the fund.

Interested in supporting your alma mater's ChE graduates? Contact the Foundation at giving@aiche.org to learn how.