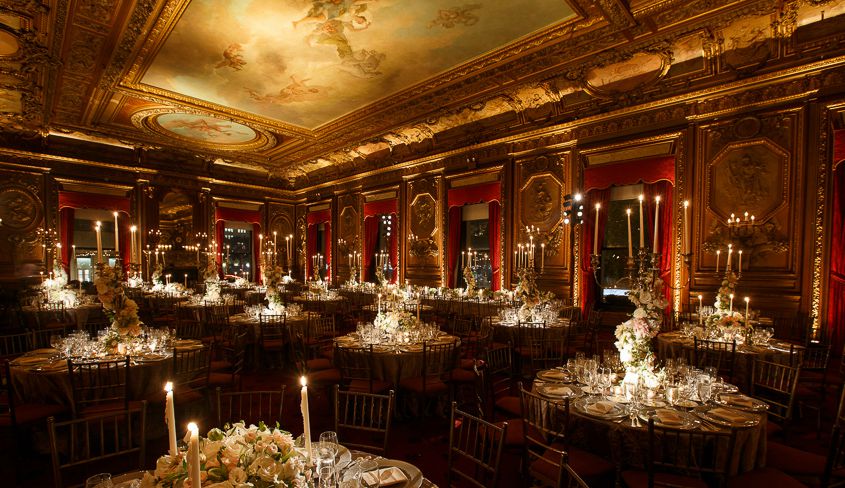 2021 AIChE Gala
The 2021 AIChE "Doing a World of Good" Gala will recognize companies and their leaders for solving societal problems and benefitting humanity through the safe and responsible practice of chemical engineering.
That evening, we will honor Stéphane Bancel, Chief Executive Officer, Moderna, in recognition of the company's leadership in addressing the COVID-19 global public health crisis and developing innovative solutions that helped to save millions of lives.
The
Doing a World of Good
Medal will be presented to AIChE's fellow founding partners of the Future of STEM Scholars Initiative (FOSSI) – Chris Jahn, President and CEO at American Chemistry Council (ACC); Mark Vergnano, President and CEO at Chemours and Ashley S. Christopher, Founder and CEO at HBCU Week Foundation. The medal honors positive societal achievements.
Gala Dinner Chairs:
Chairman, Chief Executive Officer & President, Celanese Corporation
Lori J. Ryerkerk is the Chairman, Chief Executive Officer & President of Celanese Corporation, a Fortune 500 global chemical and specialty materials company based in Dallas, Texas. Celanese is a leader in the development and production of materials used in most major industrial and consumer...
Senior Partner, Arsenal Capital Partners
John Televantos is a Senior Partner at Arsenal Capital Partners, a private equity firm focused on the Specialty Industrial and Healthcare sectors.
Senior Vice President, Merck & Co., Inc.
Dr. Thien has worked in new product and process development at Merck for over 30 years. After receiving his B.S. in Chemical Engineering from Caltech (1982), an Sc.D. from MIT in biochemical engineering (1988) and a post doc at the Whitehead Institute of Biomedical Research, Mike joined the...