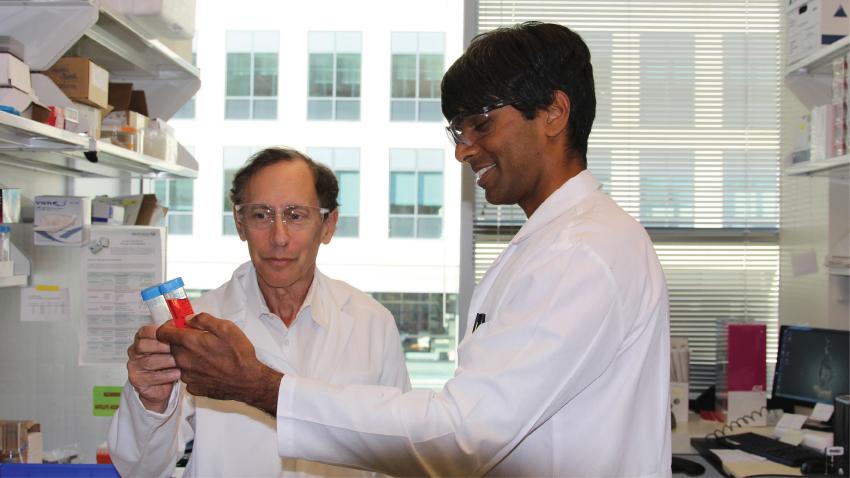 Research and Innovation
Doing a World of Good Through Research and Innovation
I am excited to join this fellowship program, which will help me to achieve the extraordinary dreams that I have. — María Eugenia Inda, 2020 Langer Fellow
Our need for groundbreaking ideas and innovative solutions is accelerating at an unprecedented pace. Chemical engineers are at the forefront: inventing, innovating, and re-imagining ways to make our lives and our world better. The Langer Prize, for example, is awarded annually to those who have demonstrated exceptional achievements in innovation and entrepreneurship. Early-career researchers are encouraged to submit their blue-sky ideas that could lead to critical technical and commercial innovations.
Since the campaign launched, the AIChE Foundation invested your gifts to work in the following ways:
$325K awarded to early career researchers through the Langer Prize
3,147 individuals trained in process intensification
Individual Campaign Pledge Form
Corporate Campaign Pledge Form
Donors
AIChE recognizes its corporate donors and individual donors for their extraordinary support.
Together, we can do a world of good.
For more information about how you can support the extraordinary, please contact:
Lisa Lanzkowsky Chief Development Officer
lisal@aiche.org
646-495-1351 Natalie Krauser Associate Director of Development
natak@aiche.org
646-495-1393