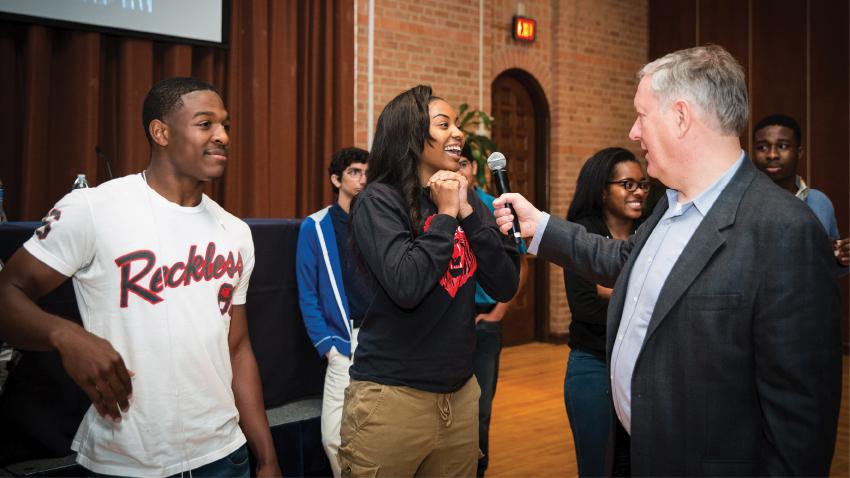 Attracting and Retaining the Best and the Brightest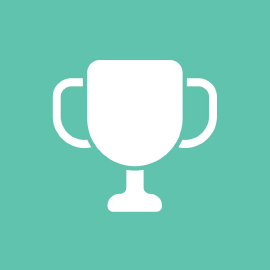 Doing a World of Good by Attracting the Best and the Brightest
If we are to push the boundaries of chemical engineering, then we must broaden our appeal by attracting people from communities not typically drawn to the profession.
Encouraging diversity and inclusion promotes excellence in our profession.
Also, we must do everything possible to retain those whose contributions already elevate the field.
In 2016, the AIChE Foundation put your gifts to work in the following ways:
The Fuels and Petrochemicals Division's High School & Middle School OutReach Program engaged thousands of students across the country, encouraging them to stay in school, study math and science and pursue chemical engineering in college.
In partnership with the American Chemical Society (ACS), the 2016 Disability Unity Convocation raised awareness of the needs and ingenious contributions of people with disabilities, and AIChE members with disabilities in particular.
In partnership with the American Society for Engineering Education (ASEE), the 2016 AIChE Reception for LGBT+ Members and Allies took a leadership role among engineering societies in creating a welcoming environment for the LGBT community working in STEM occupations.
Travel grants were awarded to international student chapter l

eaders from China, Colombia, Nigeria, Malaysia,

Honduras, Kazakhstan, Indonesia and Pakistan to attend the 2016 Annual Student Conference.
Learn more about the Doing a World of Good Campaign.
Individual Campaign Pledge Form

Corporate Campaign Pledge Form
The Endowment
Increasing the AIChE Endowment is critical to the campaign and provides a secure and reliable source of funding to support vital programs across all priorities, both today and in the future. The success of the Doing a World of Good campaign will require support of every member of the AIChE community, as well as corporate partners and others who are passionate about meeting society's greatest challenges.
On the brink of new possibilities for chemical engineering, we invite you to join us in a leadership role to help shape the profession for the future.
Donors
AIChE would like to thank corporate donors and individual donors for their early leadership.
Together we can do a world of good.
For more information about how to get involved and/or make a contribution, please contact:
Lisa Lanzkowsky Director, Corporate Relations and Major Gifts
lisal@aiche.org
646-495-1351