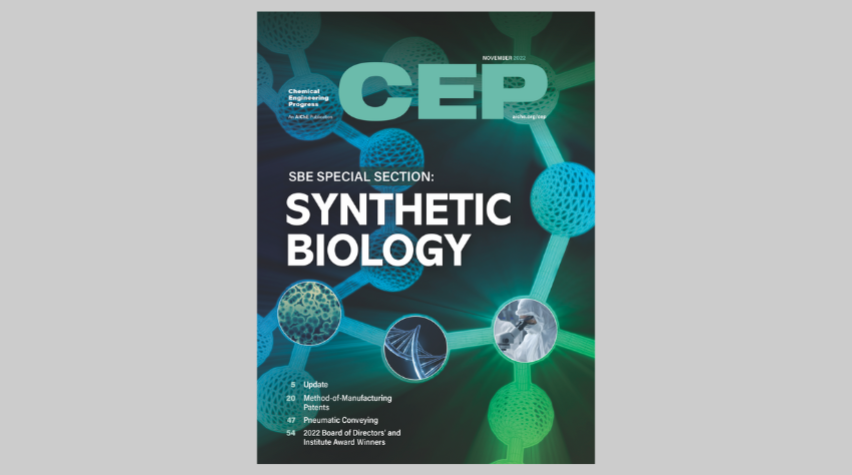 Special Section: Synthetic Biology
Synthetic Biology: Fueling Industrial Biomanufacturing
Precision Fermentation Can Lead the Way to Sustainability in the Chemical Industry
Industrial biotechnology offers an avenue for large-scale production of chemicals without requiring petroleum feedstocks. One company's innovations in this space hold promise for meeting decarbonization goals in the chemicals industry.
Domestication Is the Ancient Past and Imminent Future of Biomanufacturing
Domestication is the most successful bioengineering project humans have ever undertaken. To address the climate emergency, we must deploy the principles of domestication to onboard new microbes that can bring an economic challenge to petroleum supremacy.
Living Medicines: Engineering Bacteria to Treat Disease
A new approach to cell therapy deploys engineered cells from the human gut microbiome to treat disease.
Building the Bioindustrial Manufacturing Workforce
A well-prepared, highly skilled technical workforce in bioindustrial manufacturing is essential to realize the full potential of the emerging bioeconomy.
Fluids and Solids Handling
Dilute or Dense Phase Pneumatic Conveying?
Use this methodology to select a dilute or dense phase mode of pneumatic transport. Read now
Update
Unlit and Inefficient: Flares Burn Off Less Methane Than Previously Believed
Scientists Design Climate-Controlled Clothing
"Weed-Out" Courses Disproportionately Weed Out Minority Students
A Miniaturized Robot May Speed Up Microassembly
Decarbonizing China's Steel and Cement Industries with Hydrogen
Business Update
Plus
Editorial: Questioning A Tradition of the Season
Catalyzing Commercialization: A Sustainable Alternative to Performance Plastics Makes a Debut
Process Safety Beacon: Idle Does Not Mean Safe
New Products: Environmental, Health, and Safety; Engineering Services; Instrumentation; Software; Fluids and Solids Handling; Operations and Maintenance
Profile: Demystifying the Skincare Industry with Sound Science
Patent Update: Escape Infringing a Patented Method of Manufacturing – Legally
Emerging Voices: Does Distance Learning Bring Us Closer to Education?
Books
Institute News

2022 Board of Directors' and Institute Awards
AIChE to Stage Inaugural "ChemE Show" in 2023
Early-Career ChE Faculty Report to Summer School
The November issue of CEP is now available on the AIChE website, on the CEP app, and as a digital flipbook.