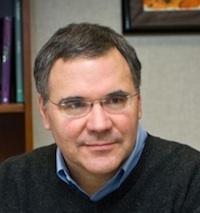 Monty Alger joined Air Products in February 2007 as vice president and chief technology officer. In this position, he has oversight responsibility for the company's R&D activities, as well as HRP (Human Resources Planning) accountability for the entire research community.
Prior to joining Air Products, Monty spent 23 years with General Electric, where he most recently was general manager of technology for GE Advanced Materials (silicones and quartz) business, which became Momentive Performance Materials when Apollo Management, L.P. purchased it in late 2006. He received B.S. and M.S. degrees in chemical engineering from MIT, and a Ph.D. in chemical engineering from the University of Illinois at Urbana-Champaign.
Monty serves on the Chemical Engineering Advisory Councils at the University of Massachusetts-Amherst, Lehigh University, Georgia Institute of Technology and the University of California-Santa Barbara. He also serves on the board of directors of the American Institute of Chemical Engineers and is a member of the National Academy of Engineering. Monty is a certified Six Sigma Master Black Belt.