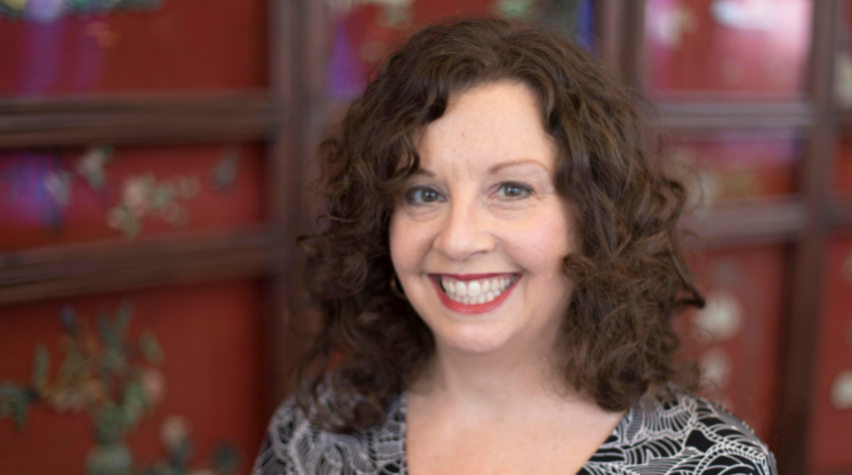 AIChE presents the most recent post in this series featuring LGBTQ+ engineers and their allies as part of an ongoing effort to share stories of equity, diversity, and inclusion. Other related efforts include a variety of LGBTQ+ programs and events at this year's Annual Meeting and those held at last year's meeting. These programs and events were all supported by the AIChE Foundation's Doing a World of Good Campaign.
In this installment of our series, we interviewed Professor Sharon Glotzer, who shared her story as an LGBTQ+ ally, professor, and chair of the chemical engineering department at the University of Michigan – Ann Arbor.
Tell us a bit about your job and your job responsibilities. What's a typical day at work?
Everyday is different. I have two jobs so on a typical day, I'm constantly swapping hats back and forth. I have one job as a professor and the other as the chair of the chemical engineering department. As a professor, I teach and mentor graduate students and post docs. I have a group of about 30 PhD students from a variety of different departments, but mostly chemical engineering. For my other hat, I'm also the chair of the chemical engineering department.
There are lots of meetings that usually fill my day. I don't mind the meetings I have with students because that's when I get to do science, which is great. I also have meetings with alumni and various administrators, other faculty members and staff. We try to tackle the business side of the department. Also e-mails! There's a new show on Netflix with Sandrah Oh called The Chair. It's pretty good, but if it accurately depicted the life of a department chair, it would include at least three straight hours of trying to craft the perfect e-mail.
Does your organization do anything to foster inclusivity for LGBTQ+ people? If so, how do they engage allies?
We have a few programs, organizations, and clubs on campus that are very LGBTQ+ inclusive. For graduate students in particular, the Rackham Graduate School has various LGBTQ+ programs, organizations, and groups that they support. We also host LGBTQ+ inclusive conferences.
Are there examples where you were able to advocate as an ally in a way that was especially effective in educating bystanders (even if it might not have changed the mind of a person you needed to challenge)?
I don't recall a situation when I felt something was not as inclusive as it should have been. I grew up in Southern California and now I live in Ann Arbor. They're both very progressive. I can't remember a time when I felt something was said or done that wasn't as inclusive as it should have been. Certainly, I would've spoken up if so. I have the impression that my group is a very welcoming place for LGBTQ+ students. I have had many LGBTQ+ students over the years and they've all been very active in organizing social events, workshops, and other events to educate others. One of my former students, Shannon Moran is the head of Out for Undergrad. They're all very active in those kinds of things and I support that.
If we didn't make an effort to be inclusive, we'd be missing out on talent and ideas that are not just important for our discipline, but for any discipline to really thrive. Any kind of initiative like this, that helps others feel included and enables us to do what we can to knock down whatever barriers may remain, is really important.
Do you have any suggestions of what allies of LGBTQ+ people can do to help make their professional climate more safe, welcoming, and inclusive for diverse engineers?
This is a really great question and it's easy for me to say that my whole organization is very inclusive but I'm sure that we could be doing better in every respect. All I can really talk about is my own research group and my department. I've had the pleasure of mentoring close to 70 PhD students, and the number-one thing that I insist on in my research groups is that you have to bring your whole self. When I am talking with students, I'm just me. I talk to my students exactly how I would speak with anyone and I interact with them just as I would interact with colleagues.
Hopefully this makes me approachable, and helps to make it an inclusive environment where people can bring all of their life experiences into what we do everyday. In that way, I hope that I'm fostering an inclusive environment. We try to do the same thing within the department by just having conversations; organized conversations among grad students, conversations between grad students and faculty, hosting different sorts of events, and just making sure that everyone feels respected and valued. That's the number-one thing.
Of course, learning how to be an active bystander is important. When you're a bystander and you witness something, knowing what to do, and understanding the fact that usually doing nothing is not the right answer, is important. Without acting, you may be implicitly giving the impression that what you're witnessing is okay. So, I think it's really important to become sensitized, to listen, to pay attention, and understand when someone may be feeling uncomfortable. Try to understand what is going on around them so that you can improve it.
In your opinion, why is AIChE's LGBTQ+ & Allies initiative an important one?
It's important that everyone feels included, and that we're able to have anyone from all walks of life, backgrounds, and life experiences to be contributing to chemical engineering. If we didn't make an effort to be inclusive, we'd be missing out on talent and ideas that are not just important for our discipline, but for any discipline to really thrive. Any kind of initiative like this, that helps others feel included and enables us to do what we can to knock down whatever barriers may remain, is really important.
Tell us about your personal life.
My husband is a professor in materials science. We have two dogs that we consider our kids. They're both German trigger pointers whom we love very much. Caring for them takes up a lot of our life. One of my favorite things to do is to throw the ball into the lake and have the dogs jump in and swim after it. They do it for hours and hours. It's really fun and a great way to relax at the end of the day. We happen to live on a lake, so it's great. We love watching them jump off the dock.
Are there any LGBTQ+ inspirations, role models, or moments in history that are important to you?
Something that's had the most impact on me was the story of Professor Lynn Conway. She's now an emeritus professor and in her 80's. She's a professor of electrical engineering and computer science. She started her career at IBM in the '50's as a man. She had an enormously successful career when she first started out. She invented something called the LSI (large scale integration) which is huge for computers. It's a standard on which computers are based today. She was a woman born as a man and transitioned into a woman and was explicitly fired from IBM for that very reason.
After she was fired, she had to start over completely as if her prior carrer and accomplishments never existed. She changed her first name and was able to create a successful career again. She is an extraordinary, brilliant, and brave woman. She was one of the first transgender people in STEM that I ever became aware of. I met her here, at the University of Michigan, where she was a professor for many years before retiring. I get to see her every so often. She just has an extraordinary story. I recommend anyone who's interested to look up Professor Conway's life story.
What's really intersting is, about two years ago, the current president of IBM created a special event to honor her and formally apologize in front of all of IBM's employees. It was incredible and gave me goosebumps. She's had to exhibit such bravery throughout her life. It's hard enough to make a huge breakthrough as a scientist once that impacts the world, let alone twice — it's phenomenal. Now she has a chair professorship named after her.
The University of Michigan also gave her an honorary doctorate a couple years ago that I was very happy to arrange. She gave a wonderful acceptance speech directed to the undergraduates. I find her very inspirational and I had her come and talk to my research group a few years ago so that she could meet my students and they could hear her story and talk to her. I knew that some of my LGBTQ+ students who were very engaged in advocacy and organizations would want to meet her. I think she made a few connections with some of them.
What's your dream getaway?
I really love the Italian countryside in Tuscany. I'd also really love to go to Iceland. My dream getaway would be anywhere with my family and my dogs where we could just relax and not have internet. We're all so addicted to technology and I think it's terrible. We used to have respite, and being on an airplane was great because no one could contact you. We'd have all these hours of uninterrupted travel time, and now there's no excuse for ever being disconnected, which is a big problem in my opinion.
Do you have a favorite LGBTQ icon?
I would have to say Lynn Conway, whom I mentioned above. She is my LGBTQ+ inspiration and icon.
Join AIChE's LGBTQ+ & Allies Online Community
This community is open to professional AIChE members who are LGBTQ+ and allies. Topics of discussion will include the ongoing development of LGBTQ+ initiatives at AIChE, plus issues concerning, and opportunities for, LGBTQ+ chemical engineering professionals.
Learn more about the community.
Learn more about AIChE's Diversity and Inclusion Initiatives.
Interested in helping?
Are you an LGBTQ+ chemical engineer and AIChE member interested in sharing your story to help create awareness around diversity and inclusion? Are you an LGBTQ+ ally interested in helping with diversity and inclusion efforts? Send us a note at chenected@aiche.org with the subject "Diversity and Inclusion."