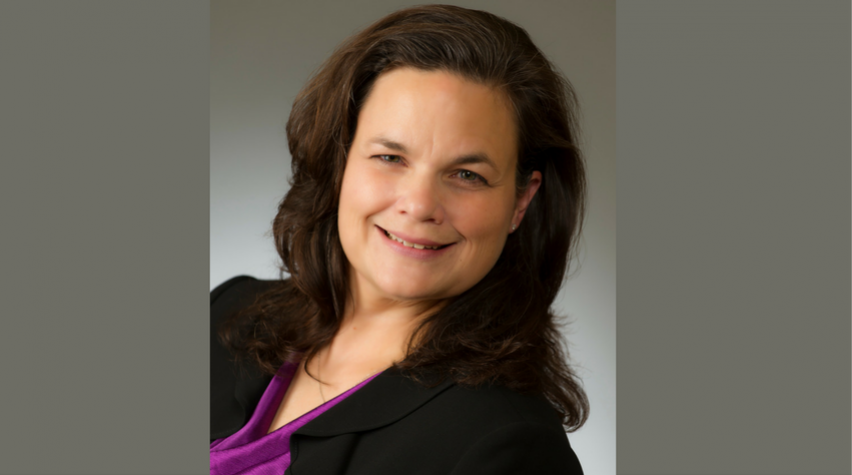 As part of its continuing efforts in diversity and inclusion, ChEnected is publishing this series focused on LGBTQ chemical engineers. Other related efforts include Safe Zone Workshops, which were held at the 2015 Spring Meeting and the 2016 Annual Meeting and accompanied by a leadership reception for LGBTQ members and allies. All aforementioned initiatives are supported by the AIChE Foundation's Doing a World of Good Campaign.
In the fourth installment of our series, we interviewed Paula Cameron, a technical service and development manager for The Dow Chemical Company in Texas.
Where did you complete your chemical engineering education?
The University of Tennessee, Knoxville
Tell us a bit about your job and your job responsibilities. What's a typical day at work?
I'm a technical service and development manager for Dow. I interact with almost every function within the company, from Manufacturing, Quality, Product Stewardship, and Supply Chain to R&D, Marketing, and Sales. I get to spend a lot of time with our customers, helping them understand how our products provide a competitive advantage, and learning where opportunities exist for new solutions to unmet needs. My background is in process R&D and project management, and I find leading new product scale-ups particularly rewarding.
A typical day is spent preparing for customer meetings, working across functions to resolve issues that will ultimately affect our customers, and driving projects to deliver innovative solutions for our customers. Many meetings and much more email — but I am surrounded by the incredible people who work at Dow, and my job is a lot of fun!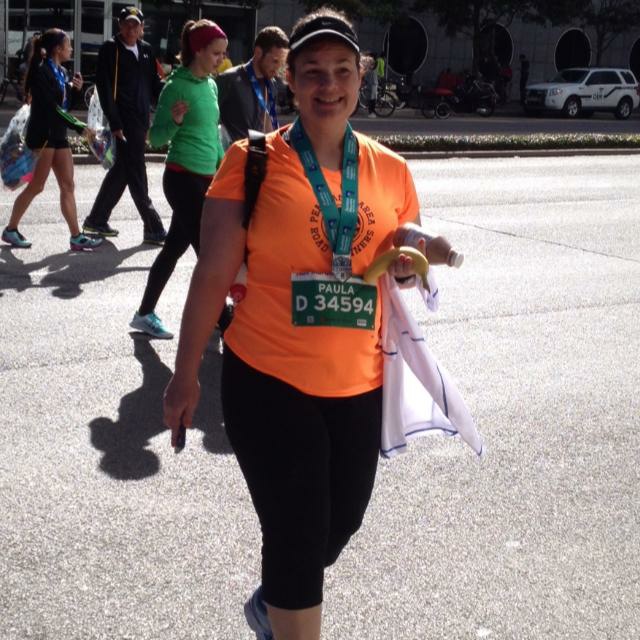 Tell us a bit about your experience as an out LGBTQ professional working in chemical engineering.
Dow's ERG, GLAD, was created and announced during my first year at Dow. I signed up immediately — although initially with quite a bit of trepidation. Many of us signed up anonymously in those early days. But joining the group gave me the confidence and support I needed to fully come out. I ended up leading my local chapter for several years. I only stepped down just before our first child was born, and by that time, I was completely out to my coworkers.
My growth as an out individual is in large part due to the support I have always felt at Dow. I am fortunate to work for a company that not only SAYS they support diversity, but also actively works to ensure that all employees are made to feel included. Dow even works to influence the local business environments where we operate. I have personally not experienced much outward discrimination at Dow — and I think a huge part of that is that all Dow employees know where the Company stands on LGBTQ issues. Most of my career has been within the R&D function as well, which can be a more welcoming environment for diversity in general, and thus LGBTQ employees. I think it is sometimes more difficult to be out in a manufacturing environment.
What are the most important issues that LGBTQ engineers deal with in the workplace today? (Feel free if you wish to provide context, or several contexts, e.g., for young professionals, for students, for those with intersectional diversity identity, etc.)
Coming out is something we all have to do, nearly every day, in some small way. For me, that has always been the most challenging aspect. Finding a company that stands behind you as an employee and supports you bringing your whole self to work makes that so much easier. Creating strong networks with other employees helps immensely as well — having someone you trust to bounce issues and ideas off of, to guide you to your next opportunity — these things are invaluable.
How can people (peers who are allies, and members of management and leadership who are allies) help foster a more inclusive environment for LGBTQ chemical engineers?
Talk about it. Talk about your LGBTQ friends and family. Talk about your support for your company's policies, and SHOW your support by getting involved in your company's ERG. Seek to understand and confront casual bias and slurs. Be vocal and be visible.
Does your organization do anything to foster inclusivity for LGBTQ people? If so, please describe.
Dow is really a leader in this space, especially in the chemical industry. Fortunately, we are no longer the only chemical company with a perfect score on HRC's Corporate Equality Index — but we were the first. From the beginning, GLAD — which initially stood for Gays, Lesbians and Allies at Dow — focused on enlisting the support of allies to change the culture. Our goal was always to have a network with at least 75% allies, and we have long since achieved — and surpassed — that goal. GLAD now is the largest ERG at Dow, in large part due to our strong advocacy of allies from the outset. Allies are in all levels of the GLAD organization, helping to grow and continue to change Dow's culture every day, site by site, country by country. In addition, we have strong support for GLAD at the highest levels of the Company. Dow is even advocating policy change within the US, something I never would have dreamed would happen when GLAD began.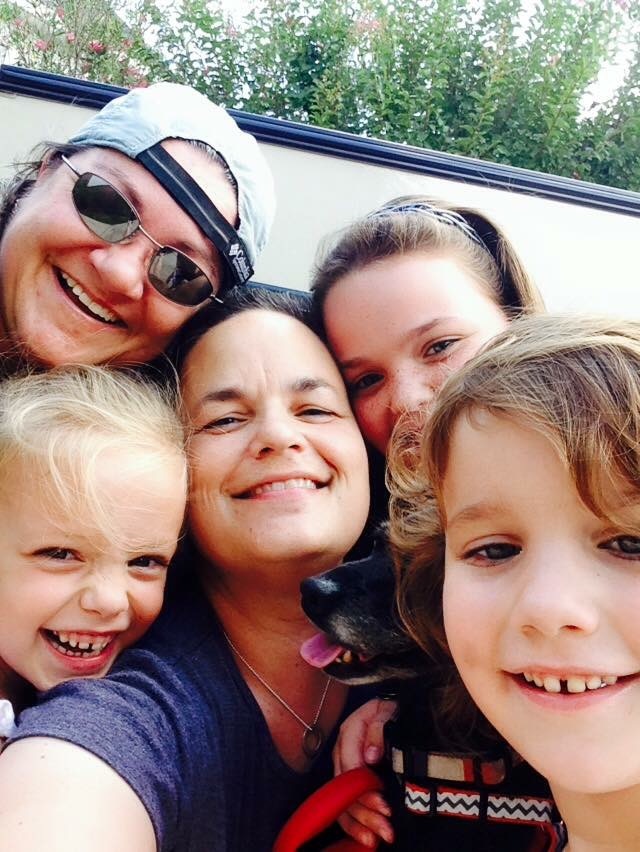 Tell us a bit about your personal life that will help AIChE members perceive a bit about your personality (e.g. where you live, if you're partnered, hobbies, ways you spend free time).
I live south of Houston, TX, with my wife and partner of 22 years, our three daughters, and two dogs. When we aren't at the soccer field or camping, we like to be at home, and are probably around the pool. I enjoy distance running (VERY slowly) and I am usually training for a half marathon. That means getting up early for Saturday group runs, before the Houston heat and humidity become unbearable.
Are there any LGBTQ inspirations, role models, or moments in history that are important to you?
It's just barely history, but it is nearly impossible for me to articulate the impact of the 2015 Supreme Court decision on marriage equality. At the time, my wife and I had been together for 20 years and had 3 children — and had gone through multiple lengthy, expensive processes to ensure we were legally a family, no matter what the government said. We each carried a stack of papers with us at all times, should we need to prove it. We lived with a constant low-level state of worry and insecurity and other-ness. With the Supreme Court decision all that disappeared. The emotional impact was enormous, but it's the legal ramifications that have forever changed our lives and the lives of our children.
Do you have a coming out story you'd like to share?
With three children, I am constantly coming out. At the grocery store, the soccer field, school. I was already an adult and supporting myself when I came out to my parents, but I don't believe they ever would have kicked me out of the house. They are very involved in our children's lives, and they love my wife — although they really still don't understand, and they didn't come to our wedding.
I've certainly been disappointed by the reactions of friends and family on occasion, but I have been fortunate to have a relatively easy time of it throughout most of my life. My family and I have incredibly strong supporters in our very close network.
What's your dream getaway?
I love going to the beach. While I am in no rush for my children to be grown, a nice long beach vacation with only my wife and no other responsibilities would be my dream!
Learn more about AIChE's Diversity and Inclusion Initiatives supported by the AIChE Foundation's Doing a World of Good Campaign.
To learn more about it, click here.
LGBTQ+ & Allies Online Community
Announcing a soon-to-launch online community for professional members who are LGBTQ+ or allies.
It's a discussion group for:
The ongoing development of LGBTQ+ initiatives within AIChE
Issues concerning LGBTQ+ chemical engineering professionals and allies
Opportunities for LGBTQ+ chemical engineering professionals and allies.
Are you an LGBTQ chemical engineer and AIChE member interested in sharing your story to help create awareness around diversity and inclusion? Are you an LGBTQ ally interested in helping with diversity and inclusion efforts? Send us a note at chenected@aiche.org with the subject "Diversity and Inclusion."