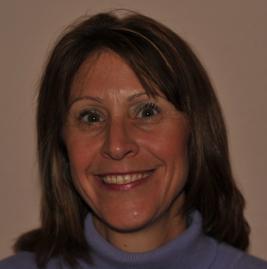 Teresa is President of Global NP Solutions, LLC, a strategic innovation provider. She is an accomplished visionary and results-oriented professional with extensive industry experience from creative research to effective portfolio management through stream-lined new product development processes.
Prior to founding Global NP Solutions, Dr. Jurgens-Kowal acquired over 12 years of experience in leadership and management positions with ExxonMobil Chemical Company and a total of 16 years as a practicing Chemical Engineer. Her corporate career encompassed various functions, including New Product Development, Portfolio Management, Licensing, Marketing, Logistics and Supply Chain, Manufacturing, Project Management and Research Technology. Teresa has extensive experience leading successful teams, managing the product development life cycle, and defining the portfolio strategy. Her deep expertise in intellectual property management, product and process licensing, portfolio planning, customer service and various business processes make her an ideal teacher and trusted advisor who knows both the theory and practices of New Product Development.
Dr. Jurgens-Kowal earned a B.S. degree in Chemical Engineering from the University of Idaho in Moscow, Idaho and a Ph.D. in Chemical Engineering from the University of Washington in Seattle, Washington. She is a licensed Professional Engineer in the State of Louisiana since 1998. Teresa is a certified New Product Development Professional (NPDP) by the Product Development Management Association (PDMA) and Global NP Solutions, LLC, is a Registered Education Provider (REP) with PDMA.
She is also a member of the American Institute of Chemical Engineers (AIChE), the American Marketing Association (AMA), and volunteers with the Houston Chapter of the American Society of Training and Development (ASTD).
Teresa holds chemical process and catalyst patents, and is published in the Journal of the American Chemical Society and Journal of Physical Chemistry. She is a frequent book review contributor to the Journal of Product Innovation Management. Currently, Dr. Jurgens-Kowal is working on founding a Gulf Coast Chapter of the PDMA organization. She has an office in Houston, Texas. In her free time, Teresa enjoys scrapbooking and gardening.