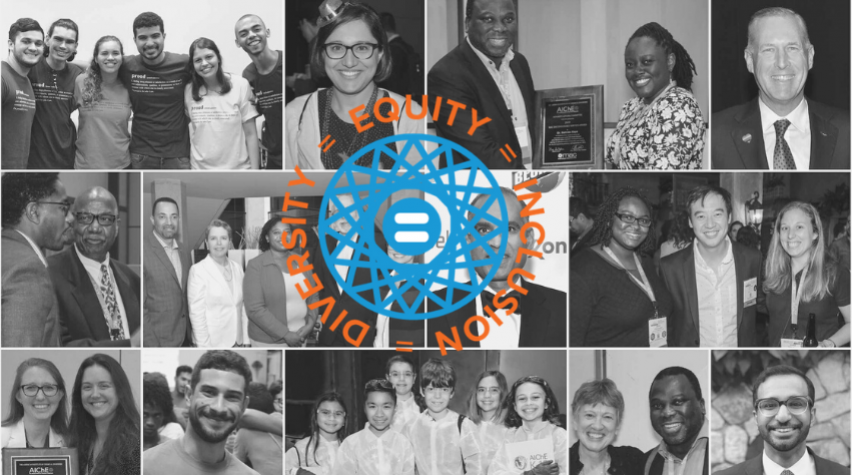 As part of AIChE's ongoing efforts towards a more equitable, inclusive, and diverse chemical engineering profession, we've launched an equity, diversity, and inclusion (EDI) website. It serves as a hub for all efforts that support AIChE's goal of reaching 100% parity in the profession by 2050.
This EDI hub is the home of AIChE's official equity, diversity, and inclusion statement, related events, programs, stories, and communities supported by our Societal Operating Council (SIOC).
AIChE's Equity, Diversity, and Inclusion Statement
AIChE believes that all who wish to be a part of the chemical engineering community should have equal opportunity to pursue and attain success.
AIChE is committed to nurturing an inclusive, respectful, and welcoming environment where people of all backgrounds and identities are valued and respected and can achieve their full potential, regardless of:
race, ethnicity, or national origin;
religious or spiritual practice, or absence thereof;
sex, gender identity and expression, or sexual orientation;
family or relationship structure;
any type of disability or perceived disability, past or present;
age;
any ascribed status or visible or invisible difference.
Read the full inclusion statement here.
Communities
Our Societal Operating Council supports communities such as Disabilities OutReach & Inclusion Community (DORIC), K–12, the Minority Affairs Committee (MAC), the LGBTQ+ & Allies Initiative, and Women in Engineering (WIC).
Find out more about the EDI Communities.
Programs
The Future of STEM Scholars Initiative (FOSSI) is a core initiative of the AIChE Doing a World of Good campaign and its All for Good: Engineering for Inclusion priority.
This program provides scholarships to students pursuing STEM degrees at historically Black colleges and universities (HBCUs).
Resources
EDI resources currently include our Recognizing and Celebrating Diversity page. You'll find important dates that recognize and celebrate the history and achievements of different communities. There will be more EDI resources to come.
Learn more about recognizing and celebrating diversity here. If you have suggestions for helpful resources, let us know.