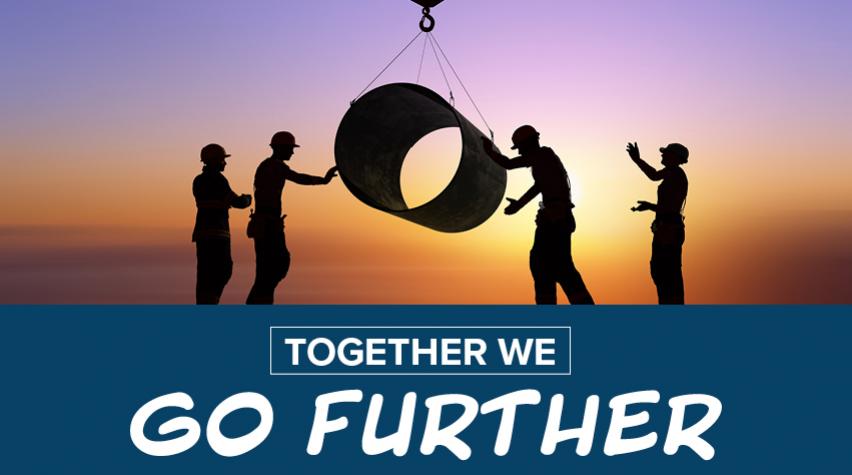 Welcome to AIChE's What's Trending feature, where you'll discover some of our most viewed and read content from prior months. Want to be featured in our next AIChE trend report? Make sure to follow us on Facebook, Twitter, Instagram, LinkedIn, and YouTube and use hashtag #AIChEtrends when you share.
Readers' Top Pick: Using Excel to Solve Chemical Engineering Problems
Over the years, it's become clear to us at ChEnected just how useful Excel is for many chemical engineers. Some of our most popular posts have been tips and tutorials for using spreadsheets to solve chemical engineering problems. Since many people right now are looking for ways to hone existing skills or learn something new, we thought we'd suggest you check out our ever-popular chemical engineering spreadsheet tutorial series: Excel Tips for Chemical Engineers. The series includes six essential Excel tips chemical engineers can use to save time – and frustration – at work. Read more.
We Shared: Chemical Engineers' Catalyst Helps Turn Seawater into Fuel
Chemical engineers aiming to turn seawater into fuel have overcome a major hurdle in their quest, successfully showing that a potassium-promoted molybdenum carbide catalyst can efficiently and reliably convert carbon dioxide to carbon monoxide. Specifically, the catalyst is a critical factor in carrying out the seawater-to-fuel conversion at an industrial scale.
The chemical engineers behind the work are from the University of Rochester and are working in collaboration with researchers at the Naval Research Laboratory, the University of Pittsburgh, and OxEon Energy. Their work stems from 2014, when a Naval Research Laboratory announced it had used a catalytic converter to extract carbon dioxide and hydrogen from seawater and then converted the gases into liquid hydrocarbons at a 92 percent efficiency rate. Read more.
New Super-white Paint Can Help Keep Buildings Cooler
A new formulation for a super-white paint could help building surfaces reflect as much as 98% of incoming heat from the sun, according the materials scientists at UCLA who designed the new paint. Some rooftops are already painted white to reflect the sun and heat, but the market's best-performing paints only reflect about 85% of incoming solar radiation. The remaining 15% is absorbed by existing paints since they tend to absorb ultraviolet and violet light. Current paints generally rely on titanium oxide, the compound that many sunscreens use to absorb UV.
To boost performance, the researchers turned to widely available alternative ingredients such as barite, commonly used as an artist's pigment, and polytetrafluoroethylene, better known under the trade name Teflon. Instead of absorbing UV light, both compounds reflect it. In addition, the team also refined their paint's formulation by reducing the concentration of polymer binders, to further minimize heat absorption. Read more.
We Recognized: Meet AIChE's 2020 Election Candidates
In March, AIChE's Nominating Committee announced the slate of candidates for president-elect, treasurer, and directors for the Institute's 2020 election. The president-elect will be elected to a three-year term, serving one year each as president-elect, president, and past president. The treasurer and the directors are elected for three-year terms. Voting by paper and electronic proxy ballot will end on October 19. The election results will be announced on November 16, during the Annual Business Meeting. Read more.
Shelly Peyton: Featured LGBTQ+ ChemE Professional
AIChE presents the most recent post in this series featuring LGBTQ+ engineers and their allies as part of an ongoing effort to share stories of equity, diversity, and inclusion. Other related efforts include the LGBTQ+ Inclusion in Engineering (Workshop & Panel), held at the 2019 Annual Meeting, leadership receptions for LGBTQ+ members and allies, as well as Safe Zone LGBTQ+ Ally Training workshops.
All aforementioned initiatives are supported by the AIChE Foundation's Doing a World of Good Campaign. In this installment of our series, we interviewed Shelly Peyton, who shared her story as an LGBTQIA+ STEM professional working at University of Massachusetts, Amherst. Read more.
Meet Process Engineer Dr. Jill S. Craven
In our continuing series of AIChE blog posts profiling process engineers, we profile process engineers who work in diverse fields, including petrochemicals, pharma, bulk chemicals, food, or any process-intensive industry. In July, we introduce you to Jill Craven, Tool Installation Engineer at Intel. She discusses why she chose her career in process engineering, her biggest challenge, and the importance of her role. Read more.
We Discussed on AIChE Engage
Your top engage discussion was about Recommendations for PE vs. Safety Certification.
Join the conversation. Other popular discussions on Engage include:
We Networked
Given the uncertainties related to planning physical conferences, we are reviewing our upcoming conferences and events to determine their timing and if they will be held in-person or virtually. In the meantime, we encourage you to continue to submit abstracts or register for upcoming AIChE events. Please note that we have relaxed our cancellation policy. This means that you can continue to submit abstracts and register for our conferences and events without having to worry about registration fees should you not be able to attend.
Conference recommendations:
Stay up to date with AIChE and join the discussion. #AIChEtrends