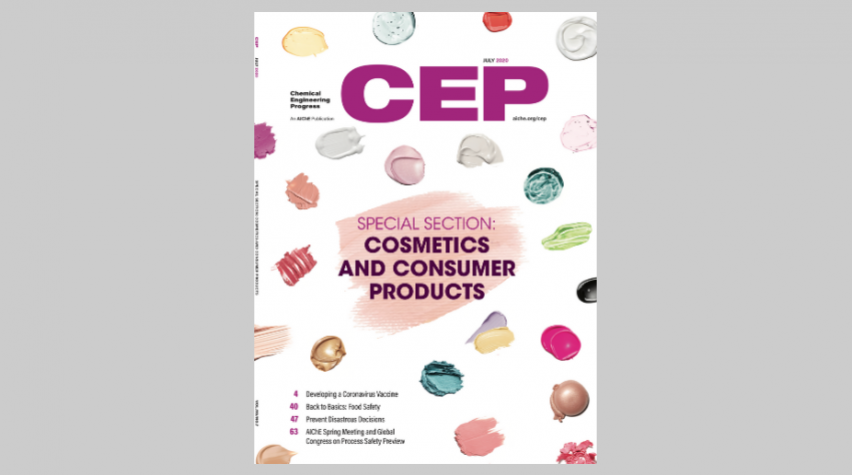 Update
Developing a Coronavirus Vaccine: A ChE Race
Scientists and engineers are racing to develop and test a coronavirus vaccine. One company in particular, Moderna, seems to be leading the pack.
Special Section: Cosmetics and Consumer Products
The cosmetics industry produces more than just the multihued lipsticks and eyeshadows for which it is traditionally known. This fast-paced industry innovates and develops nearly every product you use on your skin and hair today. This special section introduces readers to the fascinating world of formulation science.
Back to Basics
Improving Food Safety
Various processing technologies are available to ensure the safety of the food supply, as well as meet consumers' desire for minimally processed, clean-label, and low-cost food.
Safety
Prevent Disastrous Decisions
Analyze past decisions that led to incidents to avoid similar disasters and ensure positive outcomes of future critical decisions.
More News Update
• Industry, the Economy, and Coronavirus

• Breathable Gear Could Help Guard Against Biological Agents

• A New Class of Recyclable Rubber

• A Sea of Artificial Coral Reefs
Plus
• Editorial: Puzzling through a Pandemic

• Catalyzing Commercialization: Microfluidics-Based Chips Simplify Single-Cell Separation for Clinical Research

• Commentary: The Challenges of AI

• Emerging Voices: Sneak Peek: The 2020 AIChE 35 under 35 Award Winners

• New Products: Materials and Chemicals; Software; Instrumentation; Fluids and Solids Handling; Environmental, Health, and Safety; Operations and Maintenance; Laboratory Equipment

• Process Safety Beacon: Process Interruptions: A Threat to Safety

• The ChE in Context: The Plastics Circular Economy

• Trends: The Food-Energy Water Nexus: A Complete Balance

• Institute News

o AIChE Election Candidates

o In Memoriam: Peter Lederman

o Spring Meeting Goes Virtual



The July 2020 issue of CEP is now available online at aiche.org/cep.

Check out the new CEP digital flipbook which can be accessed from the CEP homepage.