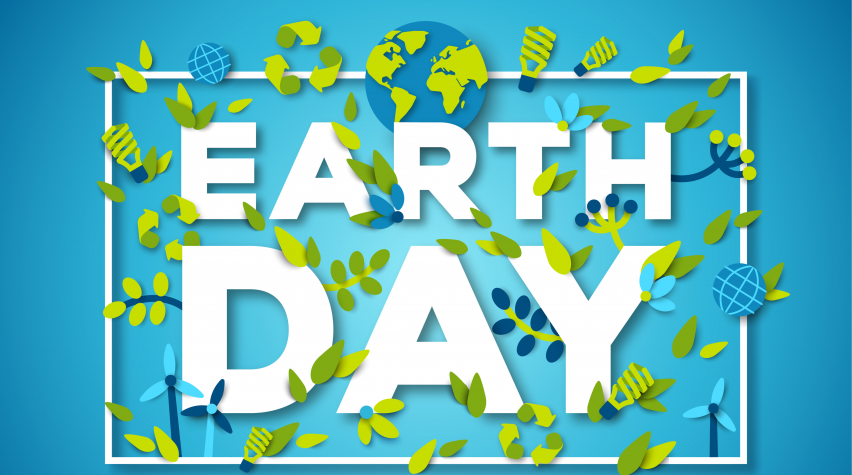 Due to COVID-19, this year's Earth Day has gone digital. For more information about Earth Day 2020 and accompanying activities and campaigns, visit earthday.org. Below are some ways that AIChE and its members are pitching in to help improve the environment, and included are ways you can get involved too.
Last year AIChE released its revised climate policy statement and launched its Climate Solutions Community. Along with the Institute for Sustainability (IfS) and the Environmental Division, there are many chemical engineers within AIChE who contribute to the advancement of sustainability and sustainable development, as well as address environmental challenges through the design and development of products, process plants, and creative solutions. Here are some of their stories:
Doing a World of Good: Jay Keasling
Listen to Jay Keasling discuss his current work aimed at helping to end dependence on fossil fuels and reduce environmental impact on a recent episode of the Doing a World of Good Raj and Kamla Gupta Podcast.
Advanced Manufacturing Progress: Achieving Sustainable Development Goals
Members can access this CEP article from RAPID's Bill Grieco and Ignasi Palou-Rivera on how RAPID promotes technology development in the areas of process intensification (PI) and modular processing. This technology could help RAPID members reach the 17 UN-adopted Sustainable Development Goals. Read more.
Meet Process Engineer Bill Celenza
Meet environmental process design engineer Bill Celenza and learn about his work, which focuses on industrial water supply and wastewater treatment systems and design-build projects. Learn more about Bill and the process engineering community.
Upcoming AIChE Conferences
The Solar Energy Systems Conference focuses on solar energy innovation, challenges, and opportunities for engineers and other stakeholders. Topics covered include solar fuels, thermal energy storage and heat-transfer media, modeling and simulation innovations, and industry representation and needs. Learn more.
The 9th International Congress on Sustainability Science & Engineering (ICOSSE '20) serves as the international platform for innovation in sustainability science and engineering to discuss the trends towards greater sustainability that are driving innovation, and present the latest in new sustainable process technologies. Learn more.
The Global Symposium on Waste Plastic features experts from a variety of engineering disciplines sharing their knowledge in areas that can contribute to the accelerated development of alternative plastics and mitigate the effects of traditional plastics on the environment. Learn more.
See more events and content related to sustainability and the environment.