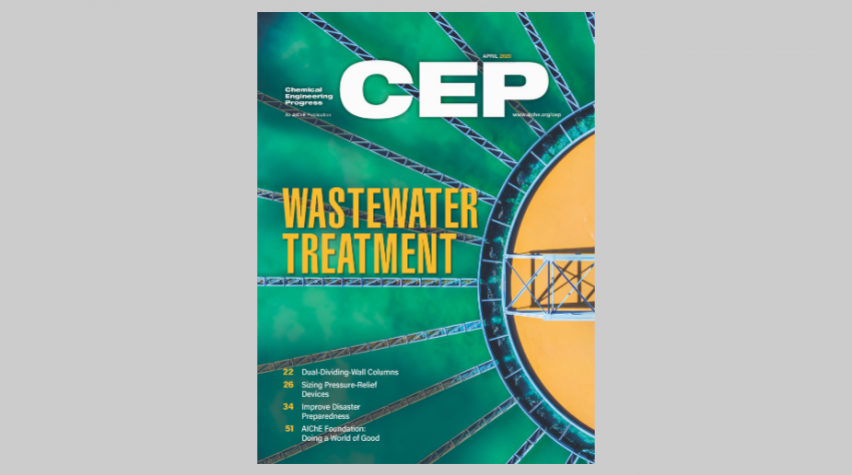 On the Horizon
Introduction to Dual-Dividing-Wall Columns
The dividing-wall column (DWC) implements process intensification (PI) principles. The next step of PI could be the dual-dividing-wall column (DDWC), a single distillation column to replace multiple conventional columns or DWCs in series that could produce up to six high-purity products.
Computational Methods
Size Pressure-Relief Devices for Multiple Chemicals
Equipment in a toll manufacturing facility must be designed to handle many different chemicals and processes. This article offers advice for sizing pressure-relief devices for such applications.
Safety
Take Steps to Improve Disaster Preparedness
Natural disasters present chemical plants with unique challenges. Reduce environmental harm and avoid regulatory penalties by mitigating hazardous waste releases during and after these events.
Environmental Management
Controlling Nitrogen and Phosphorus in Wastewater
Nutrient control technologies help maintain healthy water bodies and prevent eutrophication.
News Update:
Transforming an Industry: Using Wood as a Feedstock for Petrochemicals
Gender Study Explores Publishing Gap Between Men and Women
Recent Cyberattack Raises Alarm
Producing Medicines and Chemicals Anytime, Anywhere
An Eco-Friendly Cellulose-Based Adhesive
Plus:
Editorial: Deciphering Coronavirus
Catalyzing Commercialization: Recovering Rare Earth Metals from Electric Motor Waste
AIChE Journal Highlight: A Chemical Engineer's Guide to Initiating an Academic Career
Career Connections: Be Productive in an Open Office
The ChE in Context: Managing Your Career and Reputation: The Criticality of Ethics
New Products: Operations and Maintenance; Fluids and Solids Handling; Materials and Chemicals; Instrumentation
Offshore Technology Conference Expo Preview
Technical Entity Trends: The Future of Chemical Engineering: AIChE's Diversity and Inclusion Initiatives
Process Safety Beacon: A Hidden Chain of Hazards
Advanced Manufacturing Progress: Achieving Sustainable Development Goals
Books
Institute News

AIChE Announces Candidates for 2020 Officer Election
AIChE Spring Meeting and Global Congress on Process Safety Rescheduled for August 2020
Henry T. Brown, 1932–2020
Applications for Langer Prize Research Grant Due May 1
The April 2020 issue of CEP is now available online. AIChE members receive access to CEP, including a searchable archive of issues dating back to 2001, online at https://www.aiche.org/cep.